Looking at hiring a Dominatrix in Australia but don't know where to start?
The art of Domination is a professional study and full-time Dominas are often highly skilled and qualified with some holding degrees in sexology. Though for many it is a job and a way to earn a living, most consider it a way of life and is a part of their personality and lifestyle. A professional Dominatrix offers a variety of services, sometimes in their own dungeons or studios or using a commercial space and provide a safe and consensual environment to explore your fetishes, alternative desires and BDSM needs. Though many people submissive types embrace this lifestyle with partners or with an escort, nothing can beat the experienced hand of a professional when it comes to being dominated.
In this guide we take a look at how you hire a Dominatrix and what kind of services they can provide  as well as the extras that are often available. We also provide you with a state-by-state guide to the best Dominatrix services in Oz.
What is a Dominatrix?
A Dominatrix is defined as a woman who takes control and specialises in the domination of another, particularly in a sexually sadomasochistic scenario. They are sometimes referred to as FemDoms, Dominas, Dommes (or Pro-Dommes) and Mistresses although some self-style themselves as 'Cuntresses',
A Dominatrix is someone who calls the shots and has all of the power and control. Some Dominas can 'switch' but this is rare as most prefer to be the 'Top'.
---
RLN FEATURED PARTNERS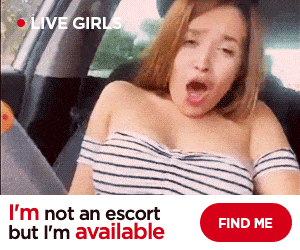 StripChat, #1 for Aussie Cams
Voted Most Innovative Cam Site at the Live Cam Awards, StripChat is Australia's favorite cam site. Watch hundreds of live porn shows for free, chat dirty and get your fap on.
---
What Kind of Services Can You Expect?
Many professional Dominas do not actually offer any sexual services at all and take the role of Dominatrix very seriously. Much of the play enjoyed by their submissives (subs), slaves, subs and bottoms is about power. Within this definition, there is a lot of toying and teasing; the dynamics can sometimes be reversed (known as switching) and the deprivation and withholding of pleasure can be the ultimate in satisfaction.
Services vary by provider but can include (but may not be limited to):
CP (Corporal Punishment)
Bondage/Restraint
Humiliation
NT (Nipple Torture)
Anal play, anal training and prostate milking
CBT (cock and ball torture)
Ball busting
Sensory deprivation
Electro torture
Crossdressing, forced feminisation and sissification
Fetish wear including leather, latex, pvc and rubber
Mummification
Medical treatments including urethral sounding and catheterisation
Role play
Every Dominatrix is different and some do not offer messy play including golden showers, scat or foodstuffs whilst others may do so. Equally, some Dominas offer heavier sessions which can include extreme bondage, wrestling and other hardcore activities.
Most Dominas do not offer any form of nudity (their own) within their services and may not allow body worship.
No professional Dominatrix will offer any services that are illegal or that may result in permanent injury or damage.
All services offered by a professional Dominatrix should be conducted in line with the 4C's framework of Caring, Communication, Consent and Caution, as defined by Williams, Thomas, Prior & Christensen, 2014).
You should expect your Domina to establish a secure framework for your sessions which include the use of a safe word.
How Do You Hire a Dominatrix?
Your services with a Dominatrix are not considered a 'chargeable' one and the exchange of money is often referred to as a 'tribute' instead of a payment. That being said, the truth is that you still hand over money for your sessions; it just may be dealt with rather differently.
The cost of your sessions should be outlined in advance and payment is usually made in cash but some professional studios and dungeons do take credit cards. Most of the professional Dominas we have listed in our city-by-city guide below outline their charges/tributes on their website.
Some Dominas also expect their regular subs to provide them with gifts and they will often advertise this on their websites but can include equipment or toys for their dungeon, alcohol, flowers or items of leather, PVC and latex. Others do not expect, or welcome, gifts from their slaves. Always check the website for guidelines before doing so.
It is important to note that, more than gifts, Dominas appreciate, and respond to, being shown respect. A part of this is being on time for your sessions and being meticulous with your personal hygiene. Certainly, some Dominas do not even like their slaves to have the smell of cigarette smoke on them. If you always remember that your Dominatrix's time is precious and do not waste it then you should curry a small amount of favour with them.
When selecting a Dominatrix, it is important to do your research in advance to make sure that they can accommodate your needs and that they have a good (or 'bad') reputation. You should also be well prepared when making your initial enquiries (our comments about wasting time, above, should be borne in mind). Make sure you know what you want and have your calendar with you so you can make a booking. If you are making contact by email then be prepared to wait as most reputable and highly-regarded Dominas are far too busy to be checking their email accounts. In fact, few have the time to take on new slaves and subs so you may have to shop around or be prepared to go on a waiting list.
Your first session will include some preparatory work. You may well be quite nervous but a good professional should get you to relax quite quickly before the real session begins.
Dominatrix Services by City
We have compiled a list of professional Dominas in the main cities across Australia. Due to the fact that these women prefer to work in their own studios with their own equipment, it is not possible for them to make out-call visits (nor should you expect a Dominatrix to bow to your demands and limitations!) so there are few opportunities for these services outside of the major cities in each territory. If you are struggling to find a professional Dominatrix in your area then see National Sites for Finding a Dominatrix in Oz, below.
Sydney & New South Wales
Unsurprisingly, Sydney has a lot of professional Dominatrix services and there are also quite a few dungeons where you can go to experience what they have to offer. We've put together a comprehensive list of Sydney's dungeons in a separate feature (including House of V, Temple 22 and The Kastle) but you can also engage the services of any of the following Mistresses, dungeons and Academies for your fetish needs:
Melbourne & Victoria
Melbourne's Fetish House is a popular professional dungeon and is where many of the listed FemDoms below work from (some have their own facilities). You can find out more about the services offered at the Fetish House in our full review.
As well as those Dominas who work out of the Fetish House, there are also a good number of private professional FemDoms who provide services in the Victoria area, including:
Brisbane & Queensland
Since Brisbane lost the Crystal Dungeon, a BDSM studio catering for the needs of the fetish community and providing a professional play space, the activities of the city's Dominas has been restricted to what is provided by the following FemDoms; most have their own private dungeon spaces.
Perth & Western Australia
The Fetish Manor in Perth is a popular professional dungeon where many clients go to experience the services of a FemDom. You can find out more about the Fetish Manor in our full review.
As well as the Fetish Manor, you also have the Perth Dungeon, another professional fetish studio from where multiple Dominas operate, including:
Mistress Miriam
Lady Leilah
Mistress Selene
Lady Lexi
Other options for hiring a Dominatrix in Perth are:
Adelaide & South Australia
There is a professional fetish studio in Adelaide from which a number of BDSM and fetish specialists work including a couple of professional Dominas. The Fetish Palace Studios also plays host to touring Mistresses so you can expect to see a couple of familiar names from other cities popping up on the roll-call.
Other than this there are few other professionals working in Adelaide but you can try the services of Mistress Gabriel, a professional Cuntress who works out of the Fetish Palace Studios. She is a seasoned vet of the fet world and is not for newbies or the curious, she is someone who will exploit your desires not help you discover them…not for the faint hearted.
Canberra & New Capital Territory
Despite what we all think we know about politicians, the capital city has very few listings for Domina services with just one main professional Dominatrix, Mistress Lotus. No doubt she gets booked up very quickly as a result or there are some far more discreet and private FemDoms working in the New Capital Territory.
Darwin and Northern Territory
There are no listed Dominatrix services in the Northern Territory but some of the Mistresses from other cities do tour in this area. Also, see National Sites for Finding a Dominatrix in Oz, below.
Hobart & Tasmania
There are no listed Dominatrix services in Tasmania but some of the Mistresses from other cities do tour in this area. Also, see National Sites for Finding a Dominatrix in Oz, below.
National Sites for Finding a Dominatrix in Oz
As well as those dedicated professional Dominatrix services already listed by city, you can also find more private listings including amateur FemDoms and even escorts who can offer fetish services.
This is our summary of the top sites that cover Oz where you can also find a Dominatrix:
It is worth pointing out that a lot of escorts can offer BDSM services with some having a particular interest in fetish activities. You can browse the escort listings such on Skokka or Scarlet Blue to find someone to make an out-call visit. Additionally, the legal brothels in Australia often have an in-house FemDom as well as their own BDSM equipment.
Lastly, you can find out more about the kink communities of Australia in our full feature guide to the best BDSM clubs, groups and resources.
Featured image via Pixabay.
RLN FEATURED PARTNERS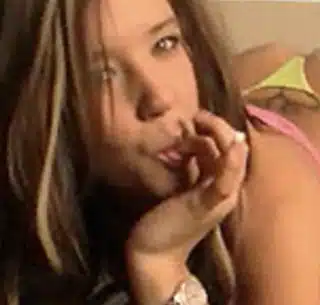 Chaturbate, the Free Cam Heaven
The largest free cam site in the world. Sit back, tune in and fap to thousands of camgirls broadcasting live from their bedrooms.