Looking for a brothel close to Canberra's CBD?
Located just outside of the CBD, Lollipop Lounge specializes in employing Asian ladies to deliver a full range of sexy adult services for its many regular punters.
In this guide, we'll look at how Lollipop has become one of the most famous brothels in town, the services you can find there, the prices, and how to book a session.
Overview of the Lollipop Lounge Brothel
Lollipop offers a bordello service that provides quality and luxury and had has earned a good reputation in the city for the range of girls available. From exotic Thai ladies to home-grown Aussie girls there is a good selection of women to choose from.
There is also a wide range of ladies of other ethnicities available, full details of which can be found via the website.
The facilities are contemporary and the service is private and discrete, being available in-house in Fyshwick or at selected hotels in the Canberra area.
The venue is open from 10 each morning until late so can accommodate business from working professionals looking for quick lunchtime relief through to evening commuters and late-night punters.
Payments can be made via a range of methods and services start at just $95 for 20 minutes of either oral, massage or full intercourse.
All of the ladies working at Lollipop Lounge comply with state laws and are certified clean by a medical professional.
---
RLN FEATURED PARTNERS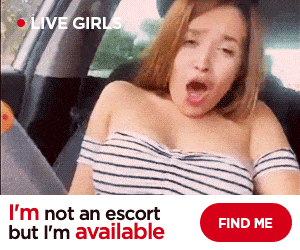 StripChat, #1 for Aussie Cams
Voted Most Innovative Cam Site at the Live Cam Awards, StripChat is Australia's favorite cam site. Watch hundreds of live porn shows for free, chat dirty and get your fap on.
---
Facilities
Lollipop Lounge has five rooms that are decorated in a contemporary style and offer modern showering conveniences. Beds are large and luxurious and are regularly turned over between appointments. The Lollipop Lounge offers a private waiting area in which clients can select a hostess by viewing them one at a time; this service is discreet, relaxed and obligation-free.
Parking is available on site and the entrance, set back from the main street via a ramp is private. The front entrance is well-lit and made secure with the use of private security cameras.
Services
Hostesses at Lollipop Lounge offer full sex with their clients during a session as well as naked massage and oral.
Extra services can be requested but are available only at the discretion of each lady. Common requests include deep French kissing, role-play, toys, anal and lesbian doubles. Many fantasies can be accommodated so you are encouraged to discuss your preferences in advance. Services 'off-menu' are chargeable at additional fees.
Appointments can be made on request but are for a minimum period of one hour. So, if there is a particular lady that has taken your fancy then you can arrange for a session with her as long as you book in advance.
The venue offers a mobile escort service and you can arrange for an extra dimension of privacy and exclusivity by booking for a hostess to visit you at your hotel. There is a minimum charge for one hour of $300 which includes massage, oral and intercourse. Again, any additional requests should be agreed in advance so that there are no surprise charges.
Prices
The Lollipop Lounge, Canberra offers promotions during the year, details of which can be found on their website or by making an inquiry with reception. However, the standard rates for services can be found below:
Prices are correct at the time of publication but may have changed since. Please check the website for the most up-to-date pricing.
Massage 
| | |
| --- | --- |
| Duration | Price |
| 30 minutes | $100 |
| 45 minutes | £130 |
| 60 minutes | $160 |
Full Service (Massage, oral and intercourse) – Daytime Rates (10am to 6pm)
| | |
| --- | --- |
| Duration | Price |
| 20 minutes | $95 |
| 30 minutes | $120 |
| 45 minutes | $160 |
| 60 minutes | $200 |
Full Service (Massage, oral and intercourse) – Evening Rates (6pm onwards)
| | |
| --- | --- |
| Duration | Price |
| 30 minutes | $130 |
| 45 minutes | $180 |
| 60 minutes | $220 |
Escort Service (Massage, oral and intercourse at Hotel in CBD area including travel costs)
| | |
| --- | --- |
| Duration | Price |
| 60 minutes | $300 |
| 120 minutes | $550 |
Please note that if your hotel is located within a 30 minute drive of the Fyshwick area then discounts apply.
Payment can be made with cash, EFTPOS, Visa and Mastercard (10% surcharge).
Extras can be arranged in advance of your session and are at the discretion of each lady. Such extras may be chargeable in addition to your basic cost so please inquire beforehand to avoid disappointment.
Opening Times
Lollipop Lounge Canberra is open Sunday to Thursday from 10am to 3am and Friday and Saturday from 10am to 6am. Rosters of the girls that are working each day are made available online each week. No appointment is necessary.
To book an outgoing call with one of the escorts clients are requested to contact the main reception.
Location
Lollipop Lounge Bordello & Escort Service is located at Unit 3/108 Gladstone Street, Fyshwick ACT 2609.
The entrance is private and can be reached via a ramp at the front of the building. On-site parking is available.
Need directions? We've included a map of the location below:
Contact Info
Looking to make a booking, or got a question for the hostess at Lollipop?
Here are the contact details:
http://www.lollipoplounge.com.au/
Phone: 02 6280 9989
Mobile: 0402 669 817
Email: info@lollipoplounge.com.au
---
Have you visited the Lollipop Lounge on Gladstone Street?
How was your experience?
Let us know your thoughts, comments and reviews below.
For more venues like the Lollipop Lounge, be sure to check out our complete Canberra brothels guide.
RLN FEATURED PARTNERS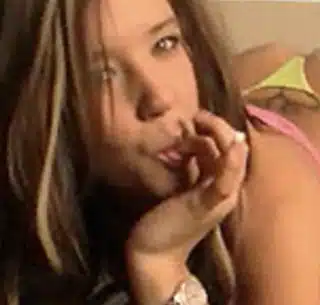 Chaturbate, the Free Cam Heaven
The largest free cam site in the world. Sit back, tune in and fap to thousands of camgirls broadcasting live from their bedrooms.