Looking for the ultimate guide to organising a bucks party in Melbourne?
Known as the Europe of Australia (or city by the bay), Melbourne is a diverse melting pot when it comes to entertainment. The city is one of the most visited in the country and is well set up to provide everything from sporting activities to adult entertainment. Not only that but there is plenty to see and do from a touristy perspective including the iconic Brighton Beach, Yarra River and the Peninsula Hot Springs. Whatever kind of bucks party you are planning there is something for everyone in this city.
In this feature, we taka at the best range of activities for a bucks party in Melbourne both for the day as well as something for the evening too. From sports and shooting to escape rooms and crazy games to strip clubs, bars and party boats, we've got the top picks to give your buck a weekend to remember before his big day.
Melbourne: The City By The Bay's Party Appeal
So, why come to Melbourne for your bucks party? Well, if you are in Victoria then there's no other city worth heading to. With a population of over 3.3 million people, the state capital is well set up for entertaining visitors and boasts more than hundreds of watering holes, pubs and bars, a few dozen nightclubs, the largest casino in the southern hemisphere plus a dozen or more strip clubs.
As the sporting capital of Australia there are also some great sports venues to check out as well as water activities and your typical go-karting, paint balling and shooting stuff. If you fancy trying out something more adventurous then you could try an aerial tree canopy adventure or even some rap jumping if you really want an adrenaline rush.
All in all, Melbourne has a little of everything to suit the tastes of any buck and his buddies for a weekend. From high-octane madness to something more cultural or sedate, we think you'll find Victoria's state capital the perfect place for your party.
You can find out more about some of the more 'adult' nightlife by browsing through our Melbourne Adult Entertainment Portal.
---
RLN FEATURED PARTNERS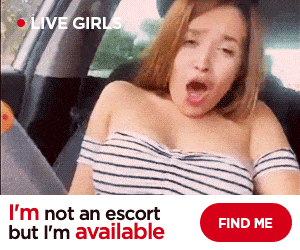 StripChat, #1 for Aussie Cams
Voted Most Innovative Cam Site at the Live Cam Awards, StripChat is Australia's favorite cam site. Watch hundreds of live porn shows for free, chat dirty and get your fap on.
---
Daytime Activities
Most bucks party weekends are split into two sections; a teambuilding, sporty or fun activity to do during the day and then something for the evening. In our first top pics, we've given you some suggestions about ways to spend the daylight hours in Melbourne before you hit the city for your big night out.
Escape Rooms
Escape rooms are a fun way to spend an hour or two with a smaller group of friends and is an alternative to that bonding session you might be looking for in advance of the bucks wedding day celebrations. If you've never been to one, the premise is pretty simple; your group is 'locked' in to a room (or series of rooms) from which you must attempt to crack a code to escape. There are plenty of clues and red herrings in your environment which will help you solve the puzzles which lead to the final release.
Some games include elements of live action roleplay by members of staff who will try and set the scene more realistically.
They are a bit of a brain stretcher for some people but hugely enjoyable for others and can really get a team working together. Just be aware that a closed environment might also be the perfect storm for a few barnies if you have the wrong combination of thinkers!
The following companies all offer well-recommended daytime group games in Melbourne with each having different themed rooms to escape from:
Skirmish Paintball
Next up is more of a classic bucks party activity and one that most fellas have done at some point in their lives. Paintballing uses low-energy air weapons to fire pellets filled with paint and usually centres around some kind of capture the flag campaign in an outdoor environment. Basically, war games with some decent looking weapons, this kind of activity can take anything from a few hours to a whole day depending on your budget.
If you have a large enough group you could play in teams but a small party may end up combining forces to battle other groups on the day. Some even have special bucks party packages which include a pink suit for the buck so you can spot him as an easy target at all times. It's a sure-fire way to get your adrenaline pumped and blow off some steam before your night out.
Melbourne has quite a few paintballing centres around the city with some offering discounts for group bookings:
Laser Tag
And, if you like the idea of paintball but don't fancy the sting of the pellets as your buddies attack you at close range then you could always consider a less painful version by playing laser tag. It's not as high energy as paintball and means you shouldn't have to worry about any injuries standing in the way of your night out.
There are a couple of good places to go for this kind of activity which welcome bucks party including one that also does paintball and one that does go-karts so you could even do both.
Adrenaline Games (Challenge Laser Tag and Challenge Paintball).
234 Fun Galore (Go Karts, Laser Tag and 2.5 acres of other activities such as sumo wrestling and a bucking bull).
Clay Target Shooting
Like the idea of guns but not into the idea of shooting each other? Maybe a clay target shoot would be more appropriate for your bucks party in Melbourne.
There are two places which offer some good bucks party packages and both are more guy-group friendly than some of the clubs around the city.
They can even cater beer and food for the day as well as transport from your hotel.
Arrow Tag
Arrow Tag is a newish kind of team activity (it started in 2014) that takes some of the best elements of a skirmish like paintballing and dodgeball but with arrows thrown in for good measure.
Yes, you get to shoot your buddies up, not with guns but, with foam tipped arrows.
The activity was invented after seeing some live action role playing in Adelaide where players dressed as steel clad warriors (or Robin Hood) were seen to be enjoying cardio intensive fun. Rolled out by the same people who bring you Bubble Soccer (see below), you can now play arrow tag in an indoor arena in Melbourne with Archery Attack.
Bubble Soccer
Also known as Zorb Soccer, this game could have been invented just for bucks parties; its that perfect.
Wearing a specially made inflatable suit that covers you from your thighs to your head, you basically play a game of soccer with your mates. Of course, wearing a huge ball, you cant get too close without bumping into each other which makes falling over with any kind of tackling a foregone conclusion.
It's a lot of fun to play and is cardio-intense.
There are a few places to play Bubble Soccer in Melbourne including both indoor and outdoor venues plus those companies that are mobile and can bring the game directly to you:
One or two of these also have some other inflatable sports for hire such as Soccer Darts and Snookball.
Quad Bikes
Moving to motorsports, Melbourne has some classic adventure quad bike tours that are great for bucks parties. This will need booking well in advance, usually via specialist experience companies:
Alternatively, you can let your bucks party event planners organise this for you (see 'Best Melbourne Bucks Party Event Planners' below).
Go Karting
As an alternative to hiring a quad bike then go-karting offers a good daytime activity for your bucks party, particularly for speed demons and petrol-heads.
If you are booking for a large group then you will usually get exclusive use of the track so you don't damage any teenagers as well as offering catering. Most have a BBQ area and are BYO so you can enjoy some snags after your track afternoon before heading back in to the city.
Rap Jumping
A form of forward abseiling, rap jumping is also known as Aussie Rappel. It basically involves running down the side of a building attached to a rope SAS-style. It's one of the biggest adrenaline thrills you can get without jumping out of a plane and is not for the faint-hearted.
If you want to really give the buck something to remember then try this…as he descends, face first over the top of a seven-storey building overlooking the city of Melbourne, any wedding stresses will be far from his mind.
There is one great company in Melbourne that offers expert tuition for bucks party groups and they even thrown in a free HD recording for the buck of his leap of faith over the top of a high-rise.
You can get all the details of their pricing via the Rap Jumping website.
Canopy Adventure
For some more high-rise adventures for your bucks party then you could consider a high-wire, treetop canopy zipline tour/activity.
There are a few that operate around Melbourne but not all are suitable for a bucks party as they are mainly aimed at younger groups. However, the Trees Adventure Challenge offers a range of courses and experiences for large groups of 15 or more.
It's certainly not as adrenaline fuelled as Rap Jumping but can be a lot of fun for the right group of blokes.
Axe Throwing
A little suggestion out of the blue here but have you ever fancied throwing an axe like a total legend? May sound a little bit crazy but Maniax (aptly named) have created a unique bucks party activity with their Axe Throwing sessions.
An axpert will give you coaching about how to master this particular skill before you compete with your buddies in a tournament where only one winner can earn the ultimate bragging rights.
Definitely something a little different.
Horse Racing
Moving on to one of Australia's other staple pastimes; punting on the nags. Melbourne has several horse racing courses, the most famous of which is obviously Flemington and home of the famous Melbourne Cup.
Held annually on the first Tuesday during November, the event sees some of the finest thoroughbreds in the world compete for a prize pot in excess of $8 million! Known as the race that stops a nation, the event is part of the Melbourne Spring Racing Carnival and is attended by thousands of horse racing fans.
As well as Flemington, there are also several other courses that can offer a great day out for a bucks party with many offering ways to hire facilities on site for large groups. Or you could just head in the general access gates and have a few wagers during the afternoon before an evening out. If you're very lucky you could make a few dollars to help fund some extra tips for the strippers later on (see 'Strip Clubs and Gentleman's Bars' below).
Check the websites of the racecourses to find out what events and races are being held when you are due to visit Melbourne:
Golf
And if you'd rather play sports than just take a punt on it then maybe you could squeeze in a round (or two) of golf on your bucks party weekend. Melbourne is a great place to get your waggle on with plenty of courses to choose; some are public whilst others offer packages for large parties of golfers:
And if you'd prefer something a little less formal then maybe some mini golf? Albert Park Golf Course and the Holey Moley Golf Club offer something a little less taxing.
Boat Cruise
Moving on to Melbourne's prime location on the water and looking at a boat cruise, there are quite a few options available when it comes to chartering a private boat. Whether you stick to a sedate touring cruise up the Yarra River, stay moored in the docklands or head out to sea, there is something for everyone.
Most of these companies have specific bucks party packages and can accommodate everything from a poker night on board to a full on party zone on the water. You can even arrange a blank canvas so you can arrange the entertainment yourself. So, whatever you are looking for there should definitely be something here that floats your boat.
Start by checking out Oriental Queen Cruises (0488282828), they have a fantastic selection of party boat cruises that are ideal for a buck or hen party.
They also have a selection of videos highlighting the experience you can expect in unrivalled comfort.
Some other options include:
Sport Fishing
One of the most popular ways to spend a day on the water is sports fishing and if you prefer to have an activity other than sightseeing or drinking when you're on board a boat then these companies all offer packages for bucks parties who fancy a spot of angling.
They are well versed in the needs of all their guests when it comes to excursions like this so everyone should be happy on board:
Cable Wakeboarding
And, if you want something to do on the water that gives you an adrenaline rush then you could lead the bucks party down to the Melbourne Cable Park where you can try out wakeboarding.
Offering high-speed kneeboarding and wakeboarding without the use of a boat, there are two courses on two separate lakes to try out with different obstacles on each.
There is also an aqua park on site as well as a high-rope adventure course.
Brewery Tour
What could signal the start of a bucks party more than a few hours touring the local breweries? There are plenty of them in Melbourne and most offer tours and tasting so you can sample the kinds of products they are producing. Most also have their own taproom or bar so you can kick back and relax with a few cold ones after learning more about how they are made.
There are several companies that specialise in brewery tours around Melbourne, including:
However, you could just as easily arrange your own by picking those breweries you fancy visiting that are based in the city. The only benefit of an organised trip is that no-one has to worry about driving if you are parting of the many tasting experiences that these brewers have to offer.
City Tour
And finally, for something to do during the day before you hit the city for a night out you might want to consider doing the tourist thing. If you've never been to Melbourne before then there's a lot to take in scenically as well as culturally and there are lots of ways to do this.
Most bucks parties that want to see more around the city tend to take in venues like the Melbourne Cricket Ground who offer tours as well as the National Sports Museum.
Easy enough to explore on foot or take a taxi around, it is probably a good idea to take a guided tour if you want the low down on what you are seeing. There are some good organised tours for large groups including this free one by Free Walking Tours as well as something a little more extensive with Grayline. Of course you could also simply use one of the couple of hop-on, hop-off bus tours which offers a convenient way to get around the city as well as providing tourist information.
Night-time Entertainment
And now we move on to the evening's entertainment where the classic combination of booze, strip clubs and poker are a tried and tested winning combination. Fortunately there's a lot of this kind of activity in Melbourne and you won't come away from your bucks party weekend disappointed if that's what you are after. However, there are some alternative evenings to consider if you want to break from the traditional.
Strip Clubs/Gentleman's Bars
There are about a dozen strip clubs and gentleman's bars in Melbourne ranging from the classy high-end lounges to those that are geared more to the mass markets. None are budget or low-end and all offer a great way for a bucks night out to end their evening.
One of their staple audiences, (well behaved) bucks parties are welcome at the clubs and you can book in advance to get some discounts on a package as well as to pre-pay for some extra entertainment especially for the men of the hour. Most clubs have VIP rooms/areas where you can enjoy private dances and table service.
The best strip clubs and gentleman's lounges in Melbourne are:
Showgirls is currently undergoing a refurbishment and is due to re-open at the end of 2019.
You can find full details of all the strip clubs that are worth visiting by checking out our city strip club guide to Melbourne.
Night at the Casino
Situated on the Southbank of the Yarra, the Crown Casino in Melbourne is a huge complex of over 510,000 m2 and one of the largest casinos in the world – the biggest in the Southern Hemisphere! Incorporating four large, and prestigious, hotels, you could easily spend all of your bucks weekend here without even venturing into Melbourne city itself.
As well as having plenty of luxury shops, bars, restaurants and several nightclubs there are also some entertainment activities which include laser tag and a bowling alley.
Not forgetting, of course, the huge gaming floors of the casino itself. The six main games in addition to the pokies are:
Blackjack
Craps
Pai Gow
Baccarat
Roulette
Poker
The last is what the Crown is most famous for and competitive poker is what draws plenty of gamers to the venue. The highlight of this is the World Series of the Poker Asia Pacific tournament.
Poker Night
If, however, you are looking for a poker night with far less ceremony and formality than in a casino, you have several options available for your bucks night out.
As well as being the home of an active poker league, you can find some turn-up and sit-down games around the city via the Poker Nights website if you fancy chancing your arm against the locals. Of you could arrange your own private poker night using one of the following professional services listed below. Sure, you could just bring your own card deck and chips but an event like this offers a professional dealer, high-quality cards, chips and table plus they can also arrange other entertainment too. All you need is a venue and there are some suggestions below (see 'Private Melbourne Bucks Party Venues').
The latter offers more of a full Vegas experience including casino games, croupiers and can be themed (Gangster 1920, Casino Royale etc).
And, if you really fancy doing this as a special night out then why not consider chartering a boat for the occasion? Poker Deluxe run a specific bucks night deal where you get a cruise and a card game, all accompanied by some topless waitresses.
Night At The Dogs
Though the state of Victoria is on notice to ban greyhound racing, there are currently no plans to follow through with this legislation. As a result, you can still catch the live dog racing action in Melbourne at one of the city's two tracks:
Both offer a great night out punting and there are bars on site with catering facilities so you can get get fed and watered. The best part is that the racing is usually finished early enough so you can head on back to the city for late night entry to some of the clubs.
Nightclubs and Bars
Until 1966 it was illegal in Melbourne for bars to be open after 6pm. Fortunately, times have moved on, a lot, since then and most of the bigger bars are open until the small hours at the weekends and the clubs stay open until 5am or 6am.
There are hundreds of bars and clubs around the city but not all will welcome a large group of boisterous blokes, especially if the doorman knows you are on a bucks weekend.
From this perspective, it is usually better to have a VIP area booked in advance and that you make sure the venue knows how many of you there will be and be specific that you are on a bucks party. Failure to do this may mean that you are refused entry on the night.
Club Retro, Eden on Russell Street and Inflation at Crown are all known for being group-friendly but you may want to use a bucks party organiser for this if you don't want to call every bar in the city to find out your options (see below).
Private Box NRL Game
If you are a rugby fan then the city is, of course, home to Melbourne Storm who play at the AAMI Park. If you are going to be in Melbourne when there is a home game on then you could always hire a private box to enjoy the match and then enjoy some entertainment afterwards. Depending on when the game is being played, this may give you some time after to hit some of the bars and clubs in the city afterwards.
Private Box AFL Game
Or, if footballs is more your scene then you'll be spoilt for choice in the city as Melbourne is home to five national clubs:
Again, you will want to check the schedule of games for when you are going to be in the city but each offers a way to enjoy a match either with general admission tickets or by hiring a private box.
Best Melbourne Bucks Party Event Planners
And finally, if you love some of the ideas we've suggested above but don't want to go to the trouble of organising the finer details yourself then you can use the services of a specialist bucks party event planner. There are a couple of nationwide companies  that offer their expertise in Melbourne plus some local companies too.
Most offer package deals that can be tailored  to suit your party requirements and though the cost of these can be more expensive than if you booked each one individually, there are sometimes savings to be made too.
The main reason why people use an event organiser for this kind of weekend is to ensure that their group will be able to get admittance to their activities plus to give the best man a chance to enjoy themselves too. After all, there's nothing worse on a bucks weekend that one of the party having to stress out about the finer details.
All of the following event planners have great reputations for pulling out all the stops to make sure that your bucks weekend in Melbourne goes with a bang to remember….for the right reasons!
Featured image via Wikimedia Commons.
RLN FEATURED PARTNERS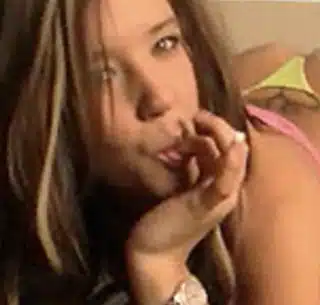 Chaturbate, the Free Cam Heaven
The largest free cam site in the world. Sit back, tune in and fap to thousands of camgirls broadcasting live from their bedrooms.