Want to know what the swingers' scene is like in Christchurch?
Christchurch, the largest urban area in the South Island of New Zealand, has a population of around 400,000 people. Once a well-populated and thriving city, the devasting earthquakes of 2010 and 2011 have left their mark. Many businesses have never recovered from the disasters and Christchurch, in many areas, is struggling to return to normality.
In this guide, we find out what swingers can expect in the Garden City and what clubs, if any, remain in operation.
Swingers Clubs in Christchurch
There are no official swingers venues in Christchurch with most lifestyle members meeting in residences, dogging or organising group sessions in private venues.
Prior to the earthquakes, Club SE (Sensual Events) organised regular meetings and offered a space for swingers to meet in Christchurch. After the devastation, and once life began to return to normal, Tawse Manor picked up the pieces for the lifestyle community, offering a private homestay for swingers. Events were run for couples and single women with select single men also being admitted.
Sadly, Tawse Manor closed down in January 2018 to move to Dunedin where it is expected to reopen by 2020.
Despite being a relatively progressive country, New Zealand has very few swingers' clubs with most of these being in the North Island; Auckland in particular. Strange, when you think that prostitution is legal and most people are fairly open-minded when it comes to sex but, despite there being a good numbers of swingers in Christchurch, no-one has yet stepped up to fill the hole left by Club SE. There is a demand for a new club and it is only a matter of time before one reopens so watch this space…
---
RLN FEATURED PARTNERS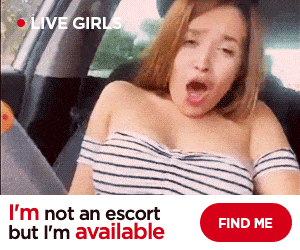 StripChat, #1 for Aussie Cams
Voted Most Innovative Cam Site at the Live Cam Awards, StripChat is Australia's favorite cam site. Watch hundreds of live porn shows for free, chat dirty and get your fap on.
---
Meeting Swingers in Christchurch
Of course, not all swingers like to belong to a club with many couples and singles preferring to make their own arrangements to meet other like-minded people. The internet is an ideal place to do this and offers a wide range of ways to get in touch with swingers and doggers.
In Christchurch, swingers use a variety of sites to network with one another with our top choices being as follows:
Kiwi Swingers
Purportedly New Zealand's number one swinging site, Kiwi Swingers boasts over 121,000 members on its site. Certainly their userbase is active and the site regularly gets over 220,000 hits each month with users staying on the site for over ten minutes at a time.
Access is free but limited to basic services unless you pay for a full subscription.
Paid up members can access more member videos, photos and erotic stories as well as use facilities like video chatting, advanced search and enhanced listings. You also benefit from being a verified (and therefore more trusted) user.
It's a slick site that's easy to use and has a good coverage nationally (great if you are travelling) as well as locally in the Christchurch area).
Kiwi Swingers also has a comprehensive list of dogging locations that are kept up to date by users themselves. This is an invaluable resource for all those lovers of al-fresco action.
Membership costs from $29.95-$39.95 per month depending on what level you take out and for how long.
The Adult Hub
The Adult Hub is an alternative online dating and personals classified site that specialises in connecting swingers and those interested in dogging. Users are quite varied and there are many members who are also interested in fetish lifestyles as well as the lifestyle. It is an international site with a good coverage in New Zealand and is free to use and you can browse swinger listings for the Christchurch area without registering.
A VIP membership does give you better functionality with full contact with all free members, priority message delivery, access to all chat rooms and enhanced profile listing. One month costs $53 or you can get discounts down to around $25 per month if you sign up for longer.
Fet Life
A social networking site primarily for the kink community, Fetlife is also a popular go to for some swingers, particularly those who like to experiment with things like BDSM.
It's another international site and one that boasts over 7 million members worldwide. As a result, the extras that you can access on the site are huge with pictures, videos, stories and forums on almost every fetish you can imagine.
The groups area has several communities situated in Christchurch including some general kinksters who would like to meet up with open-minded singles and couples.
It's free to use and even has an app you can download for Android so you can access information on the go.
Swingers
A site similar to Kiwi Swingers, Swingers.co.nz is also a popular site for swingers and those interested in dogging. Like Kiwi Swingers, the site is free to join but for best results and to be able to connect with the most real users, you will need to pay a subscription.
There are significantly less members than Kiwi Swingers but possibly an alternative to check out if you are getting no joy elsewhere.
Feeld App
The Tinder for swingers, Feeld is a location based social discovery service that you can download for iOS or Android and helps located lifestyle members near you for an instant hook-up.
If you are part of a couple, you can pair your accounts so you can explore profiles together. It has some good privacy settings which will help you avoid being scouted by friends you don't want to know about your polyamorous status but also casts a wide net for a better chance of hooking up.
The service is fairly new and is still gaining a user base but does have some traction in the New Zealand markets.
Featured image via Wikimedia.
RLN FEATURED PARTNERS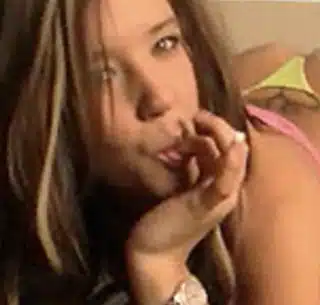 Chaturbate, the Free Cam Heaven
The largest free cam site in the world. Sit back, tune in and fap to thousands of camgirls broadcasting live from their bedrooms.