Widely acknowledged to be Perth's premier adult nightclub, the Voodoo Lounge is the winner of five Australian Adult Industry Awards including Best Adult Entertainment Venue and Best Live Entertainment Venue in Australia.
The Voodoo Lounge is a strip club, nightclub and cabaret lounge which also offers lap dances as well as an outstanding bar service. The bar has the widest selections of Scotch and whiskies in WA.
In this guide, we'll take a closer look at some of the features, facilities and services that have made Voodoo one of Perth's best strip clubs.
A Guide to Perth's Voodoo Lounge Strip Club
Voodoo Lounge is a well-respected venue and employs some of the most talented and beautiful dancers in WA. Many of the dancers are award winners with past dancers going on to work in Las Vegas for names like Cirque du Soleil.
Running regular events, The Voodoo Lounge is a popular venue for buck and hen parties with a VIP area available to host special functions.
To keep an eye on special events at the Voodoo strip club, be sure to check out their YouTube feed, which posts regular teasers and bizarre videos of their adult entertainment:
The dress code inside the club is 'neat casual' and the management asks that guests show an effort to 'play the game', if you make the effort then you will be shown respect.
---
RLN FEATURED PARTNERS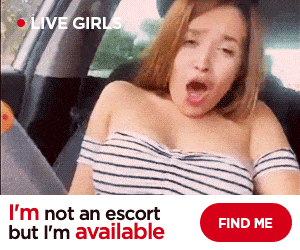 StripChat, #1 for Aussie Cams
Voted Most Innovative Cam Site at the Live Cam Awards, StripChat is Australia's favorite cam site. Watch hundreds of live porn shows for free, chat dirty and get your fap on.
---
Facilities
The Voodoo Lounge is a neo-art deco room that is attractively decorated and well-lit.
There are private lap dance booths available to enjoy an exciting and intimate slice of entertainment. In addition, there are plenty of dancers on public display offering a range of sensual delights from striptease to pole dancing.
The Voodoo Lounge is fully air-conditioned and climate controlled offering guests a pleasant and comfortable environment to spend their evening. There is an ATM and EFTPOS on site; the latter is subject to a $5 surcharge on every $100 withdrawal in addition to whatever charges your bank will make.
Services
The Voodoo Lounge is not a brothel and does not offer any 'backroom' or 'take-out' services so don't ask.
They provide high quality adult entertainment in the form of pole dancing, burlesque shows, live music and lap dancing. They regularly hold midweek and weekend events from industry awards to fetish nights. These are generally sold-out and ticket only nights so always check the website before arranging your night out.
Lap dances are available on request from the dancers and are paid (and negotiated) directly with your chosen lady. The rules of the lap dance apply and must be strictly obeyed (no drinks in the booth, no touching and no indecent or lewd suggestions). If you break the rules or try to solicit the dancers for sex then you will most likely be removed and banned from the Voodoo Lounge.
You can ask any of the dancers for a private lap dance but if you are finding it difficult to attract the attention of one of the more popular ladies then you are asked to request the services of any of the staff who will be happy to make an introduction for you.
The club is well known for its buck party packages which range from a ritual rite of passage of the 'bucks strip' to private VIP access to the Bull Pen, waitress service and priority entry.
The club has an excellent bar service with staff being trained to spot regulars and members and memorise their orders. They also have a good reputation for ensuring that ladies are supplied with cocktails, particularly if they are in a group or enjoying their first time at the Voodoo Lounge.
The club is available for hire to stage private functions and entertainment can be fully catered to suit the needs of your event.
Voodoo Lounge Strip Club: Entrance and Prices
The standard entrance fee is $15 but after 11pm on Fridays and Saturday this is $20.
Tickets for larger events are priced accordingly with details available on their website. Buck and hen parties attract discounted entrance fees for guests.
Guests can get a lap dance for around $50 with premium dancers charging more.
A Penthouse Pet could charge up to $100.
Generally, a lap dance lasts for around three songs.
Please note: Prices are correct at the time of publication but may have changed since. Please check the website for the most up-to-date pricing.
Opening Times
The club opens from Wednesday to Saturday but is closed Sunday to Tuesday. Opening times are from 8.30pm with closing times as follows:
Wednesday & Thursday: Open 8.30pm, Close 2am
Friday & Saturday: Open 8.30pm, Close 3am
The club does have a license to trade until 6am but the latest they will usually close is 4am.
Location
The Voodoo Lounge is situated above the Rocket Room at 174 James Street in the heart of Northbridge, Perth.
Here is a map of the strip bar's location:
The venue is on the corner of James Street and Mountain Terrace and is in the heart of the busy red light area.
Contact Info
Looking to get in touch with management at Voodoo Lounge? Or make a booking?
Here are the details you will need:
http://www.thevoodoolounge.com.au/
Phone: (08) 6188 1218
For Phone Bookings: (04) 8899 8075
Email maitre-de@bluetothebone.com.au
---
Have you visited the famous Voodoo Lounge strip club of Perth?
What did you make of the experience?
RLN FEATURED PARTNERS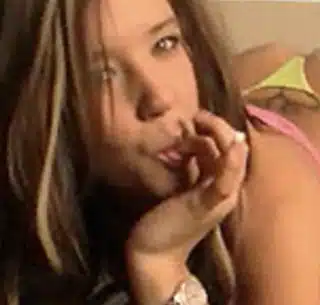 Chaturbate, the Free Cam Heaven
The largest free cam site in the world. Sit back, tune in and fap to thousands of camgirls broadcasting live from their bedrooms.