Welcome to our Wollongong sex guide!
This is part of our NSW adult services series, where we have been profiling the top brothels and massage parlours around New South Wales. Next up, we're looking at the beautiful coastal city of Wollongong. Or more specifically… it's red light industry.
Are you interested in the best brothels The Gong has to offer? How about some extremely happy endings around Unanderra and Spring Hill? Read on for our complete brothels and erotic massage guide.
The Best Brothels and Erotic Massage Parlours in Wollongong
Looking for a happy ending, a GFE or PSE in Wollongong?
Here are some popular local venues providing strictly adult services…
---
RLN FEATURED PARTNERS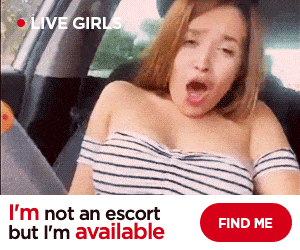 StripChat, #1 for Aussie Cams
Voted Most Innovative Cam Site at the Live Cam Awards, StripChat is Australia's favorite cam site. Watch hundreds of live porn shows for free, chat dirty and get your fap on.
---
Desires Wollongong
13 Sylvester Ave, Unanderra NSW 2526
http://www.desireswollongong.com.au/
Phone: (02) 4271 2771
Desires Wollongong is the sister brothel of the now sadly defunct 29 Kenny, which had previously been in operation for over 50 years.
Their ladies are a mix of local Aussie girls and European beauties. They are chosen on the basis that they are sophisticated, slim, attractive and sexually adventurous. Some are plucked from model or actress backgrounds, others are students.
Standard incall rates:
30 mins for $150
45 mins for $200
60 mins for $250
Need longer than an hour? Got any special requests? The ladies at Desires can accommodate many fetishes and fantasies, so call in advance if you have something in mind.
Desires also has a brothel in Brookvale.
Phoenix 55
55 West St, Wollongong NSW 2500
http://www.phoenix55.com.au/
Phone: (02) 4226 5553
The Gong's 'hidden treasure of pleasure', claims this popular brothel and massage parlour over on West Street.
Pheonix 55 has ladies from China, Hong Kong, Japan, Korea, Malaysia, Singapore, Thailand, Philippines and Vietnam.
Most of the girls provide both erotic massage and full service, meaning you can get just about anything from a happy ending and a sensual body rub, to the ride of your life with a young petite Asian model.
This is a cheap brothel with some of the best full service rates in the city.
Rates for full service:
30 mins for $75
60 mins for $150
Rates for erotic massage (happy ending included):
30 mins for $60
60 mins for $120
Longer and overnight stays are available at discount prices. Call for more info.
If you want to enjoy the intimacy of their Asian escorts in your own surroundings, or in a local hotel, they have a special outcall escort service available.
It starts at $180 per hour.
Belmore Beauties
24 Belmore St, Wollongong NSW 2500
http://www.belmorebeauties.com.au/
Phone: (02) 4226 6375
Belmore Beauties has a variety of hot and sexy Wollongong escorts, many of which are local Aussie girls.
One of their advertised call girls include Angel, a feisty kink who provides 'the best massage you have ever gotten in your life'.
There are plenty of specials available at this brothel, from erotic massage to fantasies, toy play, doubles, and bondage and domination. There's even a regular gangbang that you can sign up for. Not something you see advertised too often!
Standard full service rates:
20 mins for $100
30 mins for $140
45 mins for $190
60 mins for $240
GFE or PSE, all options are covered…
Belmore is open from 10am to Midnight, Monday to Saturday.
Check out their gallery for some revealing photos of the ladies available throughout the week.
Asian Massage and Thai Massage in Wollongong
As you will have probably noticed, the stretch along Crown Street and Keira Street is populated with a number of Asian and Thai massage shops.
While these shops will rarely advertise any 'extras' other than their standard remedial massages, deep tissue rubs, and so on, it's an open secret that some of them also provide happy endings.
Finding Sex on the Classifieds
If you don't want to leave your happy ending to chance, or risk a misunderstanding at a massage parlour that doesn't actually offer extras (it happens!), the best thing you can do is head on over to the classifieds and personals.
Backpage Wollongong
How do your fancy your chances?
While Backpage doesn't have a separate portal for The Gong, you can easily filter sex adverts using their extremely popular Sydney portal.
(Filtering the time wasters is another problem altogether.)
Backpage Sydney is a prime hunting ground for all kinds of adult services, but don't be put off by the name. It covers the whole of NSW. Simply run a filtered search for 'Wollongong' to narrow the field to your local region.
You can use this link:
In most cases, the search will return a bunch of Asian massage adverts.
Some are outcalls, others will be advertising an in-call location.
Craigslist Wollongong
The personals section of Craigslist is supposed to be used for adults meeting innocently and without sexual motives. Naturally, it has descended in to a sex market free-for-all.
At the time of writing, there are 1888 sex adverts posted in the Wollongong portal.
You can be 95% certain that the ads posted by women seeking men (W4M) will be escorts, or adult massage providers.
Some of them may be freelancers, others may simply be spam listings by agencies looking to carpet bomb the index… but either way, you should know exactly what to expect.
Sex in Wollongong is readily available, but it will cost you.
---
What do you think is the best brothel in Wollongong?
Are there any sex shops we haven't mentioned that you'd like to recommend?
Let us know your reviews below.
RLN FEATURED PARTNERS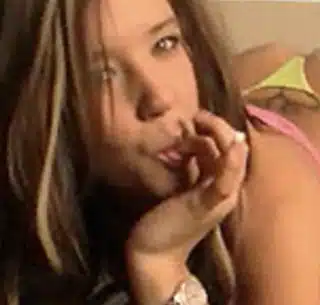 Chaturbate, the Free Cam Heaven
The largest free cam site in the world. Sit back, tune in and fap to thousands of camgirls broadcasting live from their bedrooms.