Dating in Adelaide and looking for something more 'casual'?
With over 1.1 million people living in Adelaide, finding a casual date shouldn't be that hard. Many blokes are happy enough to do their hooking up the traditional way; in a bar. However, it can be hit and miss at the best of times so why not increase your chances of success by making a pre-arranged hook up in Adelaide? Online services for casual dating can make no strings attached fun a straightforward deal.
In our guide to how to use the best paid casual dating services online, we look at who provides Adelaide with the best options.
Adult Friend Finder
One of the best options for hooking up in Adelaide (and anywhere in Australia) is Adult Friend Finder. Though you can register for free, membership is the only way you can make the most of what's on offer.
A great option for anyone committed to serial dating the fees of $26 per month can bring rewards in next to no time as long as you put the effort in.
A popular site with Adelaide's swinging community, there are a lot of single ladies who are after exactly what you are; no strings fun.
There's a lot going with the site and, not only can you hook up and get involved with adult chat but you can also access great live webcams and useful information. Check out their Sex Academy for lessons on how to please a woman and ways to sustain an erection for longer.
The community is very active and their blog alone is well worth subscribing for; topics like 'Is sleep fucking a real condition?' and 'How safe is hot tub sex?' all make good reading.
---
RLN FEATURED PARTNERS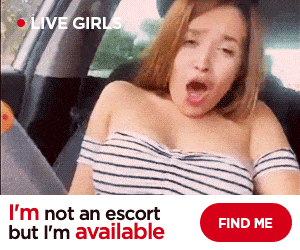 StripChat, #1 for Aussie Cams
Voted Most Innovative Cam Site at the Live Cam Awards, StripChat is Australia's favorite cam site. Watch hundreds of live porn shows for free, chat dirty and get your fap on.
---
Adult Matchmaker
The Adult Matchmaker site is one of Australia's largest community of online daters and has 2.5 million registered users (in AUS alone). Unlike a lot of these big sites these members are pretty active and you can get around 50,000 users online each day. That's one big bar to people watch at, and all from the comfort of your own home.
It does offer women a safe way to meet blokes and because users are verified it makes hitting up a potential date far easier than using Cracker or Craigslist.
Members all have to choose what they are interested in from:
Erotic Chat/email
Friendship
A relationship
Something discreet
Something kinky
Casual encounters
A Dom/sub relationship
This means finding someone who is after the same deal as you is easy and you wont get caught out with a Sheila looking for a commitment on the first date.
Voted Australia's Best Adult Website, membership with Adult Matchmaker starts at $53.95 per month.
Be Naughty
Be Naughty apparently has a million users registered in Australia all looking for something less than serious. The site is geared to finding matches for people who just want something fun. However, there are still a proportion of women who are looking to find 'Mr Right'.
The demographic of users is 25-34 year olds with a good ratio of men to women (estimated at 65:35). The site has had some bad press about its use of autobot spamming where new users receive a bunch of messages from 'interested women'. For some sites this is a common way of getting newbies off the pot to start interacting. If you can ignore this sales trick and get yourself out there then the opportunities for finding a casual date in Adelaide are pretty good.
C Date
Running since 2008, C-Date is an international site taking on around 25,000 new users each day. In Australia there is a community of about 1.5 million registered members though only a fraction of these are currently active.
The site has one of the best ratios of guys to girls being roughly 1:1. They can do this because membership for women is absolutely free. Fair or not, this ensures a good selection for the fellas.
The site makes no bones about what the intentions of its members are and a date arranged through the website is strictly for spontaneous casual sex.
Browsing is free but to contact, flirt and chat with other members you will need to pay for membership. Subscription costs $39.90 for six months or $59.90 for three.
F Buddy
F-Buddy has a high ratio of men to women being 4:1 but the women who are online are hot leads for a casual arrangement. The site offers an explicit arrangement for its members with no ambiguity about what anyone is looking for. Users report a high success rate with serial dating for new members as well as being able to get a steady stream of partners they can hook up with once membership ends.
Membership costs $89.95 for one month with discounts available the longer you sign up for. The site owners know that once you hit up a few successful dates then users tend to make the rest of their arrangements away from the site. They've tried to counteract this by building up their online community with features like 'Dating Diaries'; an area where members share their success stories.
NSA Adelaide
No Strings Attached Adelaide does exactly what it says on the tin.
If you want a casual hook up with a woman who isn't looking for anything serious then this is the place. The big difference with this site is that no woman you meet up with can say she didn't know what the score was; the clue is in the title.
Red Hot Pie
Best known for its association with the swinging community, Red Hot Pie has a registered user database in Australia in excess of 3 million people. Only around 5,000 of these seem to log in every day but new users come and go very regularly.
The site has a comprehensive community of chat rooms, information and forums with events in the Adelaide area advertised regularly.
The male/female ratio is okay at 70:30 and paid membership does improve a bloke's chances of getting a good match.
Subscription fees start at $39.00 for one month with discounts for a year bringing this down to $9.50 a month.
---
What are your favourite casual dating options in Adelaide? Any new websites or apps that you rely on?
RLN FEATURED PARTNERS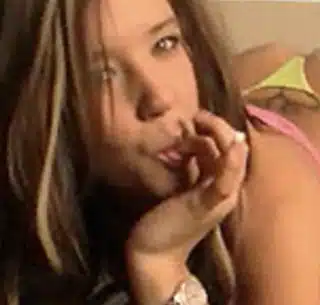 Chaturbate, the Free Cam Heaven
The largest free cam site in the world. Sit back, tune in and fap to thousands of camgirls broadcasting live from their bedrooms.