The city of Adelaide is a mixed bag of students, tourists and office workers many of whom are looking for NSA sex and casual encounters just like you.
According to Yellow Pages listings, Adelaide has the highest number of sex shops per capita in the whole of Australia; that's a lot of overworked vibrators.
The problem is how and where to find these frustrated women for NSA sex. With so many bars, clubs and pubs to choose from it can be a minefield working out where to spend your time. We've pulled together a list of some of the best ways to find no strings sex in Adelaide, and hookups around South Australia.
Adelaide Bars and Clubs for Hookups
Let's start with some good bars and clubs for finding a one night stand.
Please note: While these venues are great for hooking up, for obvious reasons, they are not marketed (or intended) as 'no strings sex' venues. Duh. If hooking up is your intention, it's best to keep it to yourself and not stroll in announcing your intentions to the bar staff.
(Tragic that we'd have to stress this, but some people take the recommendations too seriously!)
---
RLN FEATURED PARTNERS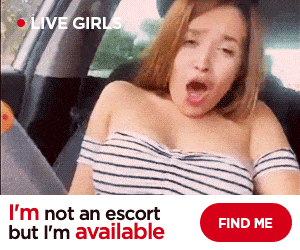 StripChat, #1 for Aussie Cams
Voted Most Innovative Cam Site at the Live Cam Awards, StripChat is Australia's favorite cam site. Watch hundreds of live porn shows for free, chat dirty and get your fap on.
---
Maybe Mae
15 Peel St, Adelaide SA 5000
A new bar for the city, this intimate venue is pretty cosy and has a reputation for attracting some hot single girls. It's got a 1950s retro vibe and can get very crowded at the weekend. Open from 5pm to 2am seven days a week it's the kind of place you can settle in for the evening. Drinks are reasonably priced for the city and range from cocktails to classic beer.
https://www.facebook.com/Maybe-Mae-476220975850155/
Sugar Nightclub
274 Rundle St, Adelaide SA 5000
This upmarket nightclub is very much a cougar magnet and you will find the average age is more 30s and 40s than other student hotspots. Offering more than a regular club you can also find an art gallery, restaurant and pool tables on site. The music is thumping and its difficult to get a conversation going on the dancefloor. Open from Wednesday to Sunday between 9pmn and 4am, it's a great spot for picking up older ladies.
https://www.facebook.com/sugarclubadelaide/
Mother Vine
22-26 Vardon Ave, Adelaide SA 5000
Another newish bar in town, Mother Vine is a trendy but unpretentious wine bar. The staff are really friendly and keep the atmosphere light. You can taste and learn about the wines but without any of that snobbery. It's become a popular haunt for single ladies and for the start of hen parties. Open from 3pm every day the bar is a good afternoon, early evening kind of place.
The Highway
290 Anzac Hwy, Plympton SA 5038
A short bus ride outside of the CBD, The Highway is a firm favourite amongst the locals of the city and offers a great selection of beers, sports and gaming. The girls here are locals and are keen on having a good time. It's more modern and classy than it sounds and has won several national awards. There is live music and good DJs at the weekend which can get a bit busy.
The Wheatsheaf Hotel
39 George St, Thebarton SA 5031
One of the most popular bars in Adelaide, the Wheatsheaf Hotel won't serve you fancy cocktails but you can get your paws around good craft beers, excellent whiskies and some special wines. A true locals joint, the Wheatsheaf has good live entertainment and always attracts an interesting mix of people.
http://wheatsheafhotel.com.au/
Electric Circus
17 Crippen Pl, Adelaide SA 5000
Known for its international DJs, this modern, urban themed nightclub is a popular spot for ladies who are looking for a wild night out. Open Fridays and Saturdays from 10pm to 5am, it's a late one when you head to the Electric Circus. The door staff ensure that the standards inside are high and you will find a range of 20-40s just looking to max out the fun.
NSA (No Strings Attached) Websites in South Australia
If you don't fancy your chances at chatting up a lady then you could always cut to the chase and head straight to the classified websites. Be warned that there are some professional ladies online who may try to fox you into casual sex you have to pay for.
What are the benefits of using classified sites instead of just heading to the bar to try and score a one night stand?
Well…
Let's face it, the odds of success in a crowded hangout spot are unlikely to venture above 50/50 — even if you've got the looks to back up the talk.
(Unless you're a woman, of course, in which case you can probably raise them much higher than that!)
Using the classifieds is a good way to cut to the chase. It weeds out the time wasters and gets down to the nitty gritty unglamorous business of "Who is down for some no strings sex?"
Locanto SA
Specialising in no strings sex in Adelaide and across Australia, Locanto is a classifieds which allows you to filter by city as well as personal search terms. There are plenty of ladies seeking men as well as couples, TS and bi men.
http://adelaide.locanto.com.au/Casual-Encounters/207/
Backpage SA
There are plenty of adverts on Backpage that are definitely from escorts as well as being highly dubitable with regard to photographs. However with a bit of patience you can find some horny local ladies who are just looking for no strings sex in the Adelaide area.
UPDATE: Now closed.
Cracker SA
Cracker is a mixed bag of genuine and fake advertisers so be very careful about arranging a hook up. There are more professionals than amateurs as a rule and many of the pictures can't be trusted, however there are definitely some good adverts worth scoping out.
http://adelaide.cracker.com.au/WomenSeekMen/
Craigslist SA
Again, Craigslist Casual Encounters has plenty of adverts that need a little more of a closer inspection but it is certainly one of the biggest go-tos for casual sex for both men and women. With the ability to filter by age and proximity to your location, you can narrow down those 1000s of adverts to a manageable list.
Update: Now closed.
Note: As is the case with all of these sites, however, expect to find a lot of hookers…
Adult MatchMaker
The great thing about Adult MatchMaker is that you'll find thousands of genuine real profiles of actual women who actually want to meet for sex. And don't require payment.
It's Australia's number one casual encounters portal, with a history of many satisfied users who keep coming back for more.
If you are in to the local swinging scene, this site is also a great way of connecting with likeminded couples and individuals.
https://www.adultmatchmaker.com.au/
Adult FriendFinder
If you have a slight wider reach than just Adelaide, you can always join the world's largest hookup community. Seriously, this place is a sprawling mass of sex adverts. It has everything from your horny housewife down the road, to retired porn stars, to 20-something virgins looking to get laid for the first time.
Not just an Australian site, AFF is a global hookup phenomenon. It has millions of users.
Hooking Up via Your Smartphone
Of course, you don't have to rely on hookup websites or sordid classifieds to find a potential fuck buddy.
There are plenty of apps that can be downloaded straight to your phone and used to 'speed up' the process of meeting new women.
Take Tinder, for example.
For some people… Tinder is a chance to find romance, love and a new relationship. Maybe even marriage.
For others… it's a chance to swipe, swipe, swipe until you score a shag.
It would be foolish for us to try and keep up with the latest dating apps on the market. They are all hit and miss. But they will certainly open up the field to many more women than you would find on a conventional hookup website — or CraigsList.
Best of luck, sir!
---
What's your best tip for finding a casual encounter in Adelaide?
Are there any great websites for casual NSA sex that you can recommend?
Let us know your suggestions below!
RLN FEATURED PARTNERS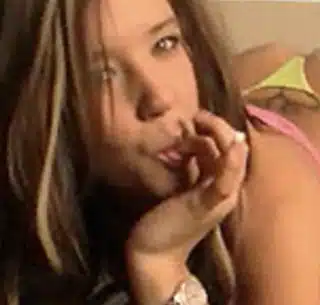 Chaturbate, the Free Cam Heaven
The largest free cam site in the world. Sit back, tune in and fap to thousands of camgirls broadcasting live from their bedrooms.