Step inside one of Brisbane's best Asian brothels: Asian Star on Meadow.
Asian Star is an adult entertainment club located on Meadow Avenue in Coopers Plains. It is one of the most popular brothels in town for guys who like their women petite and Asian.
Most of Asian Star's women are from China and Korea, with a few from Thailand and Japan. They say that they have Singaporean and Vietnamese women too, but the current roster doesn't reflect this.
The brothel is set in a discreet industrial-looking building. It has clean rooms and a simple interior. You shouldn't come here expecting the 5 star luxury spa treatment that is available in some of the CBD brothels, but it is fine nonetheless.
Upon arrival, you will be introduced to a lineup of 5-8 women; sometimes more during the busier night shifts.
Asian Star Brothel Rates
This brothel operates prices in line with the rest of the Brisbane adult scene. Payment is broken in to two parts: a room fee (directly to the brothel), and a payment to the lady.
Day time rates (9am-5pm) at Asian Star:

20 minutes — $40 room, $60 lady — $100 total
30 minutes — $50 room, $70 lady — $120 total
45 minutes — $80 room, $100 lady — $180 total
60 minutes — $110 room, $120 lady — $230 total
Night time rates (5pm-2am) at Asian Star:

20 minutes — $50 room, $60 lady — $110 total
30 minutes — $60 room, $70 lady — $130 total
45 minutes — $80 room, $100 lady — $180 total
60 minutes — $110 room, $120 lady — $230 total
Prices correct at the time of publication but may have changed since. Please refer to their website for the latest up-to-date pricing.
Unlike many Brisbane brothels, there is only a minimal difference between day rates and 'prime time' night rates.
All of these prices include GST.
Looking for extras or a special kind of service?
Some of the ladies at Asian Star provide additional services, but these are not advertised. Any agreement must be made in person and may incur extra charges.
---
RLN FEATURED PARTNERS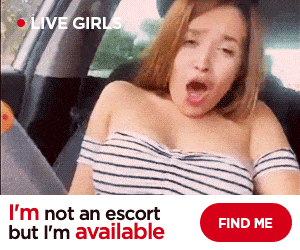 StripChat, #1 for Aussie Cams
Voted Most Innovative Cam Site at the Live Cam Awards, StripChat is Australia's favorite cam site. Watch hundreds of live porn shows for free, chat dirty and get your fap on.
---
Asian Star's Ladies
Asian Star's current roster includes:
Jessica — A 19 year old Chinese student, size 8, bubbly and pretty.
Candy — A cute Korean, Size 8, C cup, in her 20s.
Hannah — Petite Korean girl, limited availability.
Venassa — A Vietnamese lady.
Sunny — A new girl from Korea.
Judy — Young Chinese girl, petite and long brown hair.
Cici — Another Chinese student, 21 years old, C cup, pretty and slim.
Ruby — Described as a 'cute China doll', and new to Brisbane.
Kitty — New Chinese girl.
Gia — Half Korean, half Chinese. Olive skinned beauty.
Micky — A pretty Japanese girl.
Nana — A Korean model with an elegant classy look.
Sophia — Chinese girl, size 8, long curly hair.
Asian Star regularly attracts new girls from Asia, particularly students and college girls, so the lineup is likely to change through 2016/2017.
They say that their lineup changes every two weeks, so give a call in advance if you are seeking a specific lady.
If you want to check who is currently working, Asian Star has a useful 'Who's On' page. Ideal for picking out your favourite!
Asian Star on Meadow Location
To avoid any confusion, here is a simple map for getting to the brothel:
There are parking spaces available at the front of the premises, but if you require discreet parking, there is also an undercover area on the left hand side of the driveway.
It is marked by a sign that says Asian Star Garage, near which there is a side entry to the establishment.
Asian Star Contact/Location details:
Phone: (07) 32167222
Fax: 07-32556659
Website: http://www.asianstar.com.au/
Address: 1/32 Meadow Ave, Coopers Plains, QLD 4108
Asian Star Opening Hours
Here are Asian Star's opening hours, as of June 2016:
Monday — 9am-2am
Tuesday — 9am-2am
Wednesday — 9am-2am
Thursday — 9am-2am
Friday — 9am-4am
Saturday — 9am-4am
Sunday — 9am-2am
The busiest period is between 7pm to 1am.
Asian Star Reviews
Asian Star has received a 3.7 rating from 13 reviews on Google.
A combination of 5 star ratings ("Beautiful ladies", "Good experience"), along with a couple of bad experiences, including: "They don't know how to treat a customer. I visited there and the girl just ran away within 15 minutes."
We have no idea how that happens.
---
Have you been to Asian Star on Meadow? What did you think of the brothel?
Let us know if you had a good or bad experience.
RLN FEATURED PARTNERS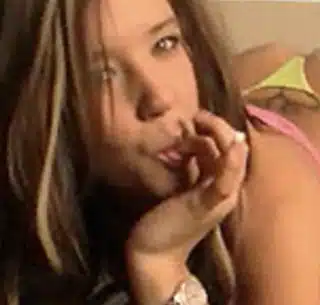 Chaturbate, the Free Cam Heaven
The largest free cam site in the world. Sit back, tune in and fap to thousands of camgirls broadcasting live from their bedrooms.