Looking for a transsexual escort in the Brisbane region?
T-girls, trannies, ladyboys, shemales, TS escorts… whatever you want to call them, Brisbane has plenty. There are some great options for indulging in alternative adult thrills, if this is what floats your boat…
In the following guide, we will take you behind the scenes of the Brisbane shemale scene. We'll look at some popular Queensland venues for TS/TV sex, as well as how you can hook up with a tranny online using a number of the most popular communities.
A Guide to the Brisbane Tranny Scene
Useful Links:
TS-Dating.com — One of the top worldwide transsexual dating sites, catering to transsexuals, shemales, transvestites, crossdressers, ladyboys and their admirers.
Shemale.com — A selection of webcam T-Girls from all around the world. Choose your favorite and start chatting.
Firstly, if you want to experience the local LGBT scene in Brisbane, there are a few popular bars and clubs you can head to.
These include:
Beat Megaclub — 677 Ann St, Fortitude Valley QLD 4006
Fluffy @ Family — 8 McLachlan St, Fortitude Valley, QLD 4006
Scarlet @ St Pauls — 29 McLachlan St, Fortitude Valley QLD 4006
Number 29 — 27 Warner St, Fortitude Valley QLD 4006
Precious @ Electric Play / G — 72 James Josey Ave, Springfield Lakes Qld 4300
Sportsman Hotel — 130 Leichhardt St, Spring Hill Qld 4000
Wickham Hotel — 308 Wickham St, Fortitude Valley QLD 4006
These venues attract a wide mix of gay, lesbian and straight revellers. Including TS/TV/CD.
If you are not interested in paying for sex, but do want to hook up with ladyboys, occasional success can be struck without money changing hands at these venues.
If you want a more sleazy adult-themed experience, then you can head over to The Den Men's Club at 187 Brunswick Street in Fortitude Valley.
This establishment is billed as exclusively gay but there's no telling who you might bump in to behind its many glory holes, slings and private showers.
We've seen various reports of ladyboys frequenting the establishment.
Be warned: it's not what you'd call an 'upmarket' venue.
---
RLN FEATURED PARTNERS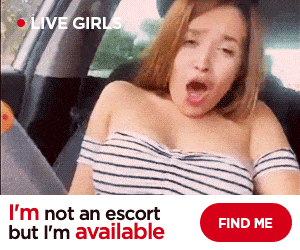 StripChat, #1 for Aussie Cams
Voted Most Innovative Cam Site at the Live Cam Awards, StripChat is Australia's favorite cam site. Watch hundreds of live porn shows for free, chat dirty and get your fap on.
---
Hellfire Club
130 Leichhardt St, Spring Hill QLD
The Hellfire Club is Brisbane's premier fetish club.
It hosts regular club nights at the Sportsman Hotel in various themes (such as 50 Shades of Grey), all aimed at 'fetishists, TVs, trannies, drag queens, sexual deviants, perverts and hedonists'.
Hellfire has been putting on wild monthly meet-ups for over 20 years and is a legendary destination in the Bris kinks community.
You can buy tickets for the next gathering on their website, or turn up at the door and pay $20 (prices correct as of July 2016).
http://hellfireclub.com.au/
Phone: 04 9030 4168
Email: admin@hellfireclub.com.au
TS/TV Escorts and Prostitutes in Queensland
Looking for discreet fun that is guaranteed, rather than a night spent partying in a LGBT hot spot in the hope of sex?
Well, there are a few options for locking down TS adult services.
We'll take a look at the best of them below:
Australian Transexuals
While we are reluctant to trust a portal that misspells the very thing it claims to specialise in, Australian 'Transexuals' is one of the few portals that caters specifically to Tranny and Shemale escorts.
They have dozens of listings which you can browse through one by one.
Admittedly, a large majority of the ads are for ladyboys based in Sydney or Melbourne, but we saw a decent number of Brisbane posts too.
http://australiantransexuals.com/
Craigslist (T4M, M4T)
Craigslist is the world's largest classified ads portal.
Their Brisbane site has no shortage of sex adverts marked T4M or M4T.
That's male for transsexual, and transsexual for male.
http://brisbane.craigslist.com.au/search/cas?sort=date&query=t4m
http://brisbane.craigslist.com.au/search/cas?sort=date&query=m4t
Can you get laid on Craigslist without paying?
Yes, absolutely.
The good thing about searching for sex with a t-girl is that a hookup is much more likely than it is for the poor bloke searching for willing straight women.
Especially if you're half decent looking.
However, there is no mistaking that a large part of Craigslist is dominated by TS escort ads. After getting in touch, you will be pitched a menu of services rather than the NSA fun you had in mind.
Don't let that put you off though. With hundreds of active sex adverts, there is always fun to be had on Craigslist QLD.
Backpage (TS/TV section)
The TS (Transsexual Escorts) portal on Backpage Brisbane receives anywhere between 30-50 new sex adverts each day.
Unlike Craigslist, there is no beating around the bush with ads that are posted in this strictly escort portal.
Chances are you are going to have to pay if you want to indulge in any thrills with the t-girls posting here.
UPDATE: Now closed.
Locanto
Locanto isn't as busy as the sites above, but it still has a steady slew of ads marked 'TS for Men'. Many of them marked around Spring Hill or the Valley.
It seems to be a popular site for crossdressing/TV enthusiasts.
Most shemale escorts go straight to Backpage and Craigslist, so you may have a higher chance of hooking up for free with some NSA fun on Loncanto.
http://brisbane.locanto.com.au/TS-for-Men/20711/
Street Prostitute and Tranny Hooker Hot Spots
For many years, anybody who passed through it at night could attest that the red light district of Brisbane was Fortitude Valley.
While the Valley is still pretty seedy, the most common areas to find street prostitutes these days are Dockside and Kangaroo Point.
The majority of these street hookers are Asian ladies, but you do allegedly get a few trannies and shemales, particularly Thai ladyboys (post-op and pre-op).
Remember: Soliciting for sex on the streets is against the law in Queensland. We strongly recommend you AVOID heading to the streets when there are legal and safer alternatives available.
You run the risk of getting busted if you head out searching!
Live Shows and Tranny Sex Cams
Looking for some transgender/transsexual entertainment without having to venture out in to the Valley or a pulsating LGBT club?
There are a couple of sites for live tranny cam shows that we'd recommend:
Chaturbate — Probably the most famous tranny cam site in the world. It has hundreds of t-girls (post and pre op); willing to do the craziest shit on webcam for a few dollars a pop.
BongaCams — Similar to Chaturbate but with more of a focus on exclusive private shows rather than crowd-funded free-for-alls. Bonga Cams has a lot of amateur models from Europe, including a decent selection of TS performers.
---
How do you get your TS/TV kicks in Brisbane?
Are there any top Transsexual escort agencies that we've missed?
Drop us a message in the comments below.
RLN FEATURED PARTNERS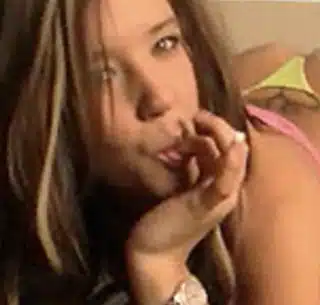 Chaturbate, the Free Cam Heaven
The largest free cam site in the world. Sit back, tune in and fap to thousands of camgirls broadcasting live from their bedrooms.