Looking for a casual encounter in Darwin?
Whether you call it a hook-up, a one-night stand, a road gig or a pash and dash, casual encounters are part and parcel of most singleton's sex lives. They are a right of passage for young blokes and ladies who just want to have a naughty without the hassle of getting involved in a relationship. Of course, there is always the traditional approach which is still alive and well and there are plenty of watering holes in Darwin where you can pick up at a bar with no bother. However, the 21st century has made casual encounters even easier with the likes of online personals ads, casual dating apps and even sites specifically aimed at the hook-up market.
In this guide we take a look at the best ways to hook up in Darwin and the Northern Territory, both online and offline.
Casual Encounter Apps in Darwin & Northern Territory
These days, most people have a smart phone and they offer the fastest and most convenient way to hook up whilst you are on the move. Of course, choosing  the right app is essential to help you find casual sex in Darwin.
---
RLN FEATURED PARTNERS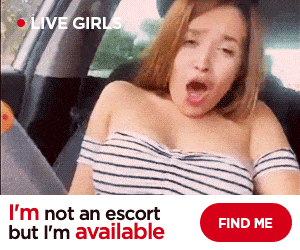 StripChat, #1 for Aussie Cams
Voted Most Innovative Cam Site at the Live Cam Awards, StripChat is Australia's favorite cam site. Watch hundreds of live porn shows for free, chat dirty and get your fap on.
---
Tinder
Tinder is still one of the biggest hook-up apps, not only in Australia but also, in the world. The original fast and interactive way to browse eligible singles near you, the app has a good coverage in Darwin. For many people, casual dating is a numbers game and there is no doubt that Tinder offers you the most amount of people of all the apps to browse through.
It's simple and free to use and most people who are on it know what they are on it for. In this way, there is less time-wasting but this same factor also makes it more competitive as plenty of blokes with a similar goal in mind are doing the same thing as you.
Stand out from the crowd by using an awesome profile picture and just be prepared to swipe a lot of people to the left before you get it right.
Singles Around Me
http://darwin.northern-territory.australia.singlesaroundme.com/
Most dating apps are now built around the de-facto standard that Tinder introduced and Singles Around Me is no different. It is basically a social networking/dating tool that uses GPS to locate other users in your area. Once you both make a positive connection, you can share contact details and the rest is up to you.
Other Common Dating Apps in Darwin
Designed on the same principle as Tinder but with some little tweaks and quirks, here are some of the more popular dating apps which are in use around Darwin at the moment:
Hinge
Bumble
The League
Happn
Coffee Meets Bagel
OK Cupid
Hater
Hinge
Zoosk
Clover
All of these do have quite a following with singles looking for love but there is still room for the casual encounter if you play your cards right.
Our favourite of this bunch is 'Hater' which uses the opposite method for finding potential matches and, instead of finding people who like the same things as you, you get matched with people who share your dislikes.
Most of the apps are free to download and to use with a basic account. However, much of the good stuff happens when you upgrade to a premium account. Costs vary by app but are between $10 and $30 a month.
Classified Personals in Darwin & Northern Territory
Though the most popular websites for the casual encounter have sadly either been shut down by the FBI (Backpage and Cracker) or gone to ground (Craigslist), there are still a few sites that operate classified personals.
Locanto
https://darwin.locanto.com.au/Personals/P/
In the gap left in the market by Backpage and Craigslist, Locanto does alright for itself as the main source of casual encounters in Darwin. Though there is often far more blokes than girls advertising, the website still offers a ready supply of hook up opportunities.
The only thing we would say is that the site is also used by escorts and prostitutes to advertise personal services so do make sure you are clear on who you are meeting before you head out.
You can read more about what's on offer at Locanto in our full guide to using the site for Casual Encounters and Hook Ups.
Tease
www.tease.com.au/s/singles/darwin
Tease is a relatively new site to the classifieds market but has a few hundred listings so far of singles in Darwin. Not all will be looking for a hook up and there is a mix of men and women so the true fishing ground is a lot smaller. However, this new site is attracting some interesting listings and is well worth looking at.
Plenty of Fish
www.pof.com/personals/25555onlinedating3.htm
Plenty of Fish is primarily a dating site but it does have a variety of people listing their profiles including those who might be interested in something a little more casual. It's free to register an account and is also available in app form.
Red Hot Pie
https://redhotpie.com.au/Single-girls/Darwin-Northern-Territory-Australia 
Red Hot Pie is well known as a social networking tool and directory for the swingers' community but did you know it is also widely used for hooking up?
Well, we've recently covered this aspect of the popular site and you can read more in our review of Red Hot Pie: Hooking Up Made Easy?
The Adult Hub
https://swingers.theadulthub.com/map/australia/northern_territory/darwin.html
The Adult Hub is also well known for being used by swingers but it has also become a popular tool for singles looking for casual sex. The site is free to use and, as well as listing potential hook ups in Darwin, is also useful for identifying areas for dogging. This very British pastime has gone global over the last decade or so and there are some good spots around Darwin where you can find people having sex in public…or just find those who want to.
Badults
www.badults.com.au/aussie-sex/darwin
Badults is a free personals site operating within Australia which receives around 170,000 visitors each month. Whilst the figures are still quite low compared to more popular websites, there is good feedback from satisfied users that the system does work. There is no data on how popular the site is in Darwin with regard to the volume of singles using the site but, at first glance, there does appear to be good coverage. As ever with these kinds of sites, there are far more blokes using Badults than ladies.
It's free to register an account and is well worth a trial to see if it can be effective for you at hooking up in Darwin.
Hook Up Bars in Darwin & Northern Territory
We've recently featured a guide to the best bars for hooking up in that are located in and around Darwin itself and you can read more about them here.
Outside of Darwin, there are less bars that are known for their singles but there are a couple of good pubs near Alice Springs.
The Rock Bar and Monte's Lounge are both popular backpackers' pubs and, in peak season, you can find they are both lively drinking holes full of enthusiastic tourists. Both can be found on Todd Street and are well worth visiting if you are in the area….otherwise, it's a long way to go for the possible sniff of a bit of skirt!
Featured image via Pixabay.
RLN FEATURED PARTNERS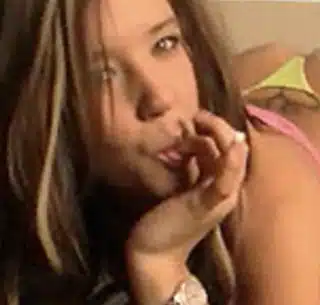 Chaturbate, the Free Cam Heaven
The largest free cam site in the world. Sit back, tune in and fap to thousands of camgirls broadcasting live from their bedrooms.