If you are exploring the kink scene in Melbourne then the Fetish House should be on your list of places to visit.
A popular BDSM dungeon and Melbourne's oldest and only purpose built fetish studio, the Fetish House has six specialist rooms which clients can either privately hire or opt for a session with a professional member of staff.
In this review, we take a look at what you can expect inside Fetish House, the kind of sessions being offered and what the facilities are like. We also give you the latest information on opening hours, prices and contact details.
Overview
Situated in a plain red-brick warehouse in an industrial area of the quiet Melbourne suburb of Oakleigh, Fetish House is small licensed BDSM studio. It was originally opened in 2000 and has been providing specialist fetish services to the community for over 18 years. They also hire rooms that are equipped with professional play equipment as well as offering sessions and training with their in-house staff of trained Masters, Mistresses, submissives and play partners.
Recently nominated for an Australian Adult Industry Award for Best Adult Entertainment Venue 2018, the range of services at the Fetish House reads like a comprehensive list of fetishes and kinks. They are reasonably priced (see Prices, below) and the venue is fully licensed.
There is a full roster of all staff who work out of the Fetish House available to view on their website with details of the kinds of services each provide. In all, there are around 20 full time members of staff with additional Mistresses, slaves, switches, Masters and play partners brought in to accommodate clients' requests. The studio also hosts touring lifestyle professionals.
Overall, the feedback for Fetish House is extremely complementary with the vast majority of clients commending then on a minimum of a 4+ star service. There are a handful of other options for fet-fans in and around Melbourne and, if you are interested in the BDSM scene in this area then check out our guide to Australia's Best BDSM Communities.
Lastly, the future of the Fetish House currently hangs in the balance with Victoria's political landscape presenting a risk to the way sex work is currently legislated. You can find further information on the current state of play over the proposed changes via the Fetish House's news blog.
---
RLN FEATURED PARTNERS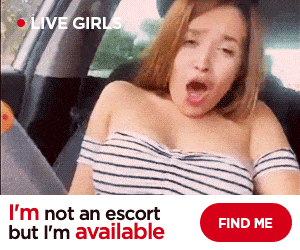 StripChat, #1 for Aussie Cams
Voted Most Innovative Cam Site at the Live Cam Awards, StripChat is Australia's favorite cam site. Watch hundreds of live porn shows for free, chat dirty and get your fap on.
---
Services
There are several types of service that you can book with one of the staff at the Fetish House including Dominant or submissive sessions. Rates vary depending on your needs (see Prices, below) and go up for sessions that include specific kinks such as scat play, needle play and strap ons. Sessions that include heavy physical activity such as wrestling are also at a premium rate.
Fetish House also offers several 'signature' sessions including:
House Slave – Ideal for sissies, slaves and subs, the House Slave is a 3-4 hour session where clients submit to serving the staff of Fetish House for the duration of their treatment.
Lock and Leave – a client is locked in a space inside the Fetish House and left for an agreed period.
Staff can also provide remote services, either by phone or by email.
The Fetish House also sell a range of products including toys, BDSM gear and hygiene essentials. You can also purchase personal items belonging to staff members such as used panties, cigarette butts and pantyhose.
Occasionally, when they are upgrading or replacing equipment on site, they do offer second-hand items. At the time of our review, the Fetish House was selling one of its custom-made dungeon beds.
You can find details of items for sale via the Fetish House website.
Facilities
There are six fully equipped play rooms, each having a slightly different speciality or theme. As well as two dungeon spaces, you can also opt for a session in the Medical Room, Bondage Room, Bedroom or the Cross-Dressing Room.
Each room is designed with the type of session being run within it with facilities varying.
You can find cages, benches, chairs, wheels, stocks, crosses and whipping horses as well as every kind of accessory you can imagine including hoods, gags, clamps, harnesses, head cages and chastity equipment.
There are also private lockers held on site that may be used by repeat clients who wish to ensure their play equipment is safely stored away from their personal premises. There is a charge for this (see Prices, below).
The Fetish House is wheelchair friendly and the facilities have been designed for clients who have varying abilities.
Opening Times
The Fetish House is open as follows:
Monday to Friday: 11.00am to 10.00pm
Saturday & Sunday: Midday to 6.00pm
Bookings are recommended but not essential. Walk-ins are welcome during opening hours but if you have a very specific need or wish to see a particular member of staff then it is best to book in advance.
Prices
You can book a session with a member of the in-house team or simply hire one of the rooms for personal use with your own choice of play-partner. Rates for sessions and room-hire are therefore separate.
Please note that prices have been checked as of September 2018 but you should check the website for current rates. Cash payments are preferred but you can also pay using a debit or credit card.
Sessions
| | | | | |
| --- | --- | --- | --- | --- |
| Session Type | 15 Minutes | 30 Minutes | 45 Minutes | 60 Minutes |
| Dominant | $130 | $180 | $230 | $280 |
| Submissive/switch | $200 | $250 | $300 | $350 |
| Vanilla with a Twist | $130 | $180 | $230 | $280 |
| Wrestling (or Heavy Physical) | $170 | $220 | $300 | $380 |
Additional charges will be made for extras, such as:
Needle play – starts from $30
Scat play – starts from $100 (minimum session duration 30 minutes)
Strap on play – starts from $50
Extreme fisting – starts from $90
Anal play – starts from $60
Golden shower – $120
You will also be charged for non-reusable items such as nappies, catheters, stockings, needles and speculums. Rates vary per item.
Room Hire
Rooms may be hired by clients or visiting Masters and Mistresses and are charged as follows:
30 minutes – $90
45 minutes – $110
60 minutes – $130
Specialist Sessions
As well as the more standard and shorter sessions, you can also pay for the following services (see above)
House Slave – $330 for 3-4 hours
Lock and Leave – $70 per hour
Remote sessions

Email – $70 per half page
Telephone – $70 per 10 mins
Locker Hire
Private lockers can be hired at a cost of $20 per month.
Location
You can find the Fetish House at 1 Edinburgh St, Oakleigh South VIC 3167. It's about a 30-minute drive to the south-east of Melbourne and is an industrial area of the suburb of Oakleigh. Entrance to the studio is via the Millgate Street roller door.
There is off-street parking available nearby as well as discreet under cover parking on site.
Contact Info
You can contact the Fetish House via the website, www.fetishhouse.com.au or via one of the methods below:
The Fetish House is also active on social media and you can follow them on Twitter.
Featured image via website.
RLN FEATURED PARTNERS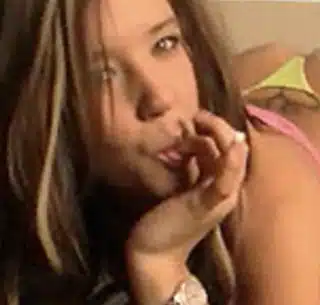 Chaturbate, the Free Cam Heaven
The largest free cam site in the world. Sit back, tune in and fap to thousands of camgirls broadcasting live from their bedrooms.