Melbourne is home to hundreds of bars, pubs, clubs and rooftop beer gardens all vying for the patronage of the throngs of party-goers.
If you are single, or at least looking to mingle, it's good to know that the city has several popular 'pick up bars'. That is, venues for hooking up with beautiful ladies.
Here's our take on the best places to get lucky in Melbourne; from the laid-back beach scene of St Kilda to hooking up in the CBD… a guide to the best Melbourne pick up bars.
A Guide to Melbourne's Best Pickup and Hookup Bars
Popular with tourists, students and professional office workers looking to blow off steam, Melbourne gets extremely busy from Thursdays through the weekend.
That's not to say you can't pull on a Monday or Tuesday… but the biggest crowds and those women who are likely to consider a one night stand will be out on force on the weekend.
All of the venues below have their own character but some are easier to pick up in than others.
Please note: They do not advertise as pick up bars! If you want to pull tonight, it's best to keep a low profile with the management instead of announcing your intentions to the world when you get to the bar.
Keep it subtle, guys.
---
RLN FEATURED PARTNERS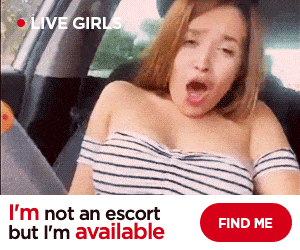 StripChat, #1 for Aussie Cams
Voted Most Innovative Cam Site at the Live Cam Awards, StripChat is Australia's favorite cam site. Watch hundreds of live porn shows for free, chat dirty and get your fap on.
---
The Toff in Town
252 Swanston St, Melbourne VIC 3000
Decorated in the art deco styling of train carriages this unique and quirky bar has live music and theatre.
Split into two rooms the private carriage booths offer a little privacy once you've pulled in the clubbier stage room. The venue has a sexy vibe and the chances of pulling are pretty high.
Glamorama
393 Brunswick St, Fitzroy VIC 3065
Situated in the heart of the urban hipster area of Fitzroy, Glamorama is a new bar that keeps the party going until 5am on a weekend night.
They feature some of the best live bands in town as well as hosting movie nights and international DJs. The cocktails are imaginative and they also serve food. It's a bar that attracts the under 30's and maybe more vegans than the average Aussie male is ready for… but quality is high.
Republica
10/18 Jacka Blvd, St Kilda VIC 318
Embracing the sophisticated culture of the St Kilda beach scene the Republica is a restaurant and cocktail lounge.
Offering stunning views across the iconic beach happy hour is from 5-6pm with live music from 6pm during the week and the entertainment kicking off at 1pm on a weekend. The atmosphere is relaxed but lively and the holiday mood opens up any possibility. Many a one night stand has started here…
Prudence
368 Victoria St, North Melbourne VIC 3051
Having the cluttered appeal of a junk shop this quirky bar on Victoria Street has a growing reputation with the locals as a cosy neighbourhood bar.
With tons of personality the place feels like a house party rather than a bar and lends itself to getting intimate with strangers and meeting new women. The bar is well stocked with draught beers and serves some interesting cocktails. Prices are very good and, if you strike out, you will be guaranteed a good night even if you do end up going home alone.
https://www.facebook.com/PrudenceBar/?rf=165596870121870
Howler
7-11 Dawson St, Brunswick VIC 305
The scene at Howler is very arty and other guests are likely to be related to the music scene one way or another.
Frequented by the trendier of Melbourne's single set the atmosphere is not as pretentious as you'd think. Just relax and take it in your stride and you will soon be deep in conversation at the bar with some hipster chick.
Ms Collins
425 Collins St, Melbourne VIC 3000
With its clubby vibe, Ms Collins is a great party night venue with a range of ages and types of girl. They play a variety of music but tend to air on the R&B side which can keep the dancefloor pretty dirty.
With DJ and hip-hop nights as well the club is a hotbed of potential pickups. And, if you happen to hit it up on a quiet night then you can console yourself with a haircut at the attached barbershop…quirky but fun, Ms Collins is a good night out.
The Alchemist
361 Brunswick St, Fitzroy VIC 306
With its unique pharmacological styling, The Alchemist offers a new take on getting the right chemistry together on a night out. With ambient low lighting in olde style candelabras, the placed is filled with baroque style gold and red upholstered heavy furniture.
The place oozes intimacy and has a relaxed atmosphere that encourages conversation, even if its just talking about the quirky cocktail list.
http://www.thealchemistbar.com.au/
Mr Wows Emporium
97B Smith St, Melbourne VIC 3065
A playground for grown ups, Mr Wows has ping-pong, pool and indoor bocce all designed to help break the ice.
Expect people to pitch up alongside you if you are playing any of these activities and challenge you. The place is laid-back and friendly and positively encourages interaction between strangers. The onus is on having fun whilst partaking of the range of drinks on offer; fine spirits, innovative cocktails and premium beers.
The girls here are normally up for a laugh.
http://www.mrwowsemporium.com/
Polly Bar
401 Brunswick St, Fitzroy VIC 3065
And last but by no means least is Polly Bar, an eclectic and glamourous cocktail bar serving 110 different varieties of spirits as well as over 30 different cocktails. The décor is smart and comfortable and the clientele are on the cheeky side of naught giving the impression that anything goes.
---
What are your favourite Melbourne pickup or hookup bars?
Are there any other great places to meet women that we've missed?
Let us know your Melb recommendations below.
RLN FEATURED PARTNERS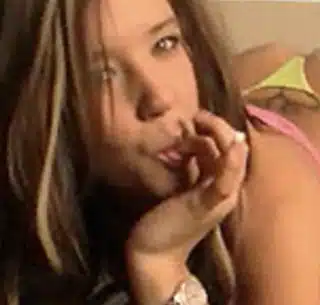 Chaturbate, the Free Cam Heaven
The largest free cam site in the world. Sit back, tune in and fap to thousands of camgirls broadcasting live from their bedrooms.