Looking for a casual hook up in the City by the Bay? Want to try your luck without using Tinder?
The coastal city of Melbourne is the capital of South Eastern Australia and is the fastest growing urban area over the last decade. The population has increased by almost a million people between 2006 and 2016 and currently stands at 4.67 million with a high proportion of city singles. As a result of this growth, the development of the city's infrastructure has been forced to keep apace offering a diverse mix of leisure and entertainment venues to occupy its citizens, tourists and visiting students.
Melbourne has a thriving nightlife and is second only to Sydney as a singles hot spot and offers rich pickings for W4M hook up opportunities….if you know where to look.
Bars, Clubs and Pubs
Melbourne has 16.1 bars per 100,000 people meaning there are over 800 pubs alone with numerous other night spots to try your luck. We've put together a list of our favorite drinking holes where the odds of a hook up are at their highest.
---
RLN FEATURED PARTNERS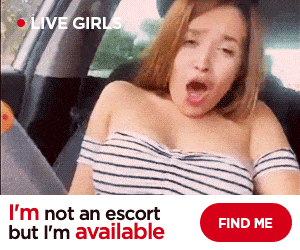 StripChat, #1 for Aussie Cams
Voted Most Innovative Cam Site at the Live Cam Awards, StripChat is Australia's favorite cam site. Watch hundreds of live porn shows for free, chat dirty and get your fap on.
---
Yah Yahs
99 Smith St, Fitzroy VIC 3065
A hipster bar in the Fitzroy area, Yah Yahs is known for its late night dance parties, staying open until 4am (Thursdays) or 5am (Fridays and Saturdays).
Known as the 'weekend club for zombies', Yah Yahs has live music as well as a good range of international DJs and is popular with locals as well as tourists. Thursdays are gay nights but Friday and Saturday nights are usually guaranteed to bring out a medley of single hipster chicks.
Mr Wow's Emporium
97B Smith Street, Fitzroy, VIC 3065
A stunning cocktail bar in Fitzroy with plenty of cool bar games that serve as the ultimate ice-breakers, Mr Wow's Emporium is open daily until 1am. The bar was established in 1912 and has long served the community of Melbourne with a good mix of well-priced drinks, great atmosphere and a clientele that is friendly and easy going. The chances of picking up here are high.
Captain Baxter, St Kilda
10/18 Jacka Blvd, St Kilda VIC 3182
St Kilda is a great place to head for that laid back beach vibe and there are quite a few bars to choose from including this modern Australian terrace bar. The food is great but the cocktails are better and attract a certain type of girl. Their brother bar, Republica, is an easy going shack bar with an excellent spot along the front from which flirting is encouraged.
Carlton Club
193 Bourke Street, Melbourne, VIC 3000
This flashy cocktail bar in the heart of Melbourne's CBD is a popular weekend hot spot for all hedonists and has a reputation for its debauched party atmosphere. There is no peak season at the Carlton Club and the multi-roomed, psychedelic styled bar has plenty of events running year round. Even if there is nothing planned, the 24 hour liquor license (as well as a huge giraffe?) help keep the atmosphere decidedly upbeat. There is a tropical, jungle themed dance area on the third floor which features a DJ booth framed by a massive elephant's head.
The Carlton Club can get very wild on Friday and Saturday nights but you can be well rewarded for your efforts here.
The Emerald Peacock
233 Lonsdale St, Melbourne VIC 3000
Another bar with a rooftop terrace, the Emerald Peacock caters for a more mature market with its 'Over 25s' door policy. The interior is an elegant mix of show chandeliers and grown-up, modern furnishings which all help keep the atmosphere a touch more sophisticated than in some other venues. It's a big place and attracts groups of single ladies both during the week and over the weekends.
The Emerald Peacock is open from 4pm til late and from 2pm on Sundays.
Websites
If you aren't someone who finds it easy to strike up a conversation at a bar or find that your one-liners fall on deaf ears then you might want to pre-arrange a hook up to meet by using one of these sites. Known for their casual hook ups, these choice sites offer a variety of women looking for more of a quick pick up than serious dating.
Craigslist
http://melbourne.craigslist.com.au/
The forerunner of all casual encounter websites, Craigslist has become a byword for free sex across the world with the Melbourne site being no different. Free to use, Craigslist is an online classifieds site offering singles the opportunity to advertise in the singles section that is dedicated to casual hook ups. As ever, us guys outnumber the girls by quite some number so you will still need to use your best lines to secure a meet up. Be aware that (as a free to use site) there can be some hoax listings as well as some escorts using the site to offer 'services'.
Adult Friend Finder
One of the best online options for casual encounters in Melbourne is Adult Friend Finder. A free to register service that offers paid members a way to connect with other like-minded singles.
If you are a serial one-night dater then the monthly fees of $26 will be money well spent and offers a range of opportunities for hook ups. Adult Friend Finder has a reputation for servicing swingers so you can also find couples to play with if you fancy branching out.
The fees also include access to other features including live webcams and an online community of members offering great advice for serial dating.
Adult Matchmaker
Adult Matchmaker is Australia's largest community for online dating and has an international membership as well as 2.5 million registered domestic users. Membership starts at $53.95 per month for which you can access a wide range of no strings fun from kinky hook ups to erotic chat.
Members are verified which makes it a safer way to meet people than the free classifieds; this may not seem too important to us blokes but it does mean that the ladies are more attracted to the site.
Adult Matchmaker has been voted Australia's Best Adult Website and it's easy to see why when you browse the numerous features.
Featured image via Flickr.
RLN FEATURED PARTNERS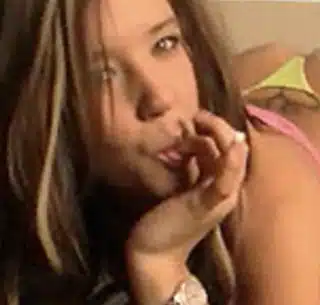 Chaturbate, the Free Cam Heaven
The largest free cam site in the world. Sit back, tune in and fap to thousands of camgirls broadcasting live from their bedrooms.