Are you looking for a strip club in the heart of Brisbane with natural and beautiful strippers?
The B Confidential Club in the Spring Hill area of the city is a popular Gentleman's Club providing sexy adult fun with topless dancing, high-quality food and adult entertainment. Whether you are looking for home grown Aussie babes or stunning Asian or European beauties find out what makes this one the best strip clubs in Brisbane.
In this guide, we look at what else you can expect from B Confidential when you are next in the city.
A Guide to B Confidential: Brisbane Strip Club
A laid-back gentleman's club tucked away from the busy city, B Confidential is conveniently, yet discreetly, located. With a reputation for high quality performers and a relaxed ambiance the club incorporates a restaurant which offers a grill dining experience. Benefiting from the excellent views of a room full of semi-nude ladies, eating at B Confidential is an opportunity to sate two appetites at once.
Reviews for B Confidential have improved over recent years and it remains one of the top strip venues in Brisbane. The club complies with the Adult Entertainment Legislation in Queensland and touching is allowed; however, there is strictly no mouth to mouth contact and if you are in any doubt about what is and what isn't acceptable then you can ask the friendly staff.
---
RLN FEATURED PARTNERS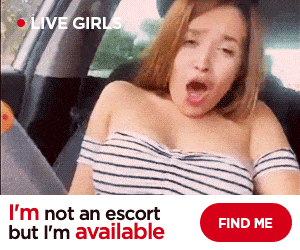 StripChat, #1 for Aussie Cams
Voted Most Innovative Cam Site at the Live Cam Awards, StripChat is Australia's favorite cam site. Watch hundreds of live porn shows for free, chat dirty and get your fap on.
---
Entertainment at B Confidential
The club offers a rota of select ladies who provide sensual and erotic dances to entertain their guests and is a touching allowed venue. Each lady has their own performance style which you can also enjoy in the private, black leather environment of the VIP suite.
The girls are vivacious and glamorous with friendly personalities and willing to please the customers. This is evident in the high standard of shows produced as well as during their club walkabouts where they tantalize customers into private dances.
Poker Tuesdays
Every Tuesday night you can enjoy a free poker night at B Confidential Club. Operated by Check Raise Poker, an external events company, seating is limited so it's recommended that you arrive early for sign in. The game starts at 7.30pm and is based on the popular Texas Hold 'em format. Beginners are welcome and the game also attracts regular players. With big cash prizes and a package available on the Aussie Millions Poker Championship, Poker Tuesdays are a big draw for the club.
Additional Services
Couples Date Night
B Confidential makes a big effort to make their venue female friendly and to demystify the typical 'Genting' club experience for their female guests. Single ladies and groups are welcome but the club also offers couples the chance to enjoy the entertainment together as part of couples date night.
With a package named 'Fifty Shades of Grey', couples can enjoy an evening of exclusive and sensual entertainment starting with dinner for two in the seductive, flesh-filled restaurant followed by a topless sit and a couple's dance in the private VIP area. The cost is $225 for which you also receive a $50 bar tab. To really make the night special you can add in a limousine pick-up within a 3km radius for an extra $150.
No need to dine alone
If you like the idea of dining at B Confidential but don't fancy the idea of eating alone then the club offers a fantastic service of having any of the dancers join you for dinner. Being accompanied by a woman in a state of advanced undress might not be the best way to improve your table manners but it will certainly make the meal taste a lot better. This service is available to book on the night (or in advance if you have a favorite dancer in mind).
Free birthday meal
The club offers a free meal on your birthday by simply signing up for their online newsletter. Powered by Mail Chimp, the newsletter provides you with regular access to any special discounts, promos and event details so you need never miss a thing.
Opening Times
The B Confidential Club is closed on Sundays and Mondays but is open for business during the following times:
Tuesday to Thursday: 12pm to 1am
Friday: 12pm to 3am
Saturday: 6pm to 3am
Prices
There is no cover charge for entry and the bar prices are competitive with other pubs, clubs and bars in the city with the average drink costing around $7.50.
You can expect to pay around $50 for a dance.
Food is well priced at around $15 for a light meal, $35 for a grill and $10 for a platter to share.
Location
Situated in the Spring Hill area of the city you can find B Confidential Club at 445 Upper Edward Street, Brisbane 4004.
Access is very convenient by both car and public transport with free parking available outside the club from 7pm onwards. Alternative parking can be found at King George Square car park which is just a short walk away.
The club is a five-minute walk from Central Station and on the main Spring Hill Loop bus route.
Here's a useful map of the location below:
Contact Info
Need to get in touch or make a booking?
Here are the details you will need:
http://www.confidentialclub.com.au/
Phone: (07)38321023/ (07)38321309
Email: info@confidentialclub.com.au
RLN FEATURED PARTNERS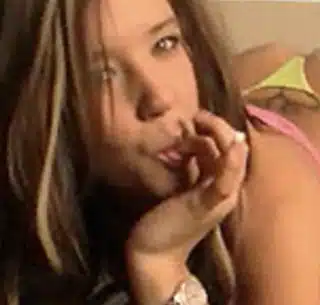 Chaturbate, the Free Cam Heaven
The largest free cam site in the world. Sit back, tune in and fap to thousands of camgirls broadcasting live from their bedrooms.