A multi-million dollar complex which has achieved a reputation of being a bordello of international excellence, Gotham City in Melbourne is a luxurious, 'six-star' brothel.
Though the premises is styled after the comic book hero, the name is also derived from the fact that Melbourne was originally going to be called 'Batmania'; not because of the huge nightly migration of bats from Yarra Bend to the CBD but after the city's founding father, John Batman.
We take a look inside this elite venue and bring you the details you need to decide whether you want (and can afford) a night out at the House of Sin.
Overview
Self advertising itself as Australia's best professional adult service venue, Gotham City is certainly the country's only advertised six-star brothel. Situated right in the heart of Melbourne's Southbank, Gotham City is convenient to reach wherever you are staying.
When you initially arrive on Clarke Street at the entrance to this celebrated venue you may feel your heart sink a little. The monotone grey façade is modern but ordinary and you may feel a little uninspired.
However, don't judge a brothel by its entrance (if we did, we'd still be at first base!).
Once you get inside this sleek and luxurious bordello (one of many in Melbourne), you will see what all the fuss is about. Designed to within an inch of its life to pay the ultimate homage to the Dark Knight, you will emerge into a public bar/lounge bedecked with dazzling bling. A sparkling diamante studded bar and walls, full size stainless steel statues and an immense flat screen TVs surrounded by black leather Chesterfield sofas will all compete for your attention.
If Bruce Wayne were to run a brothel, he would undoubtedly style it after Melbourne's own House of Sin.
The available girls are all dressed up as if they are at an exclusive and elite cocktail event (private viewing is available if you prefer) and you are at leisure to mingle with them until you wish to be taken to a room.
And the rooms themselves continue the Batman theme fully equipped with ultra modern stylings and conveniences.
Gotham City has it all; location, amazing stylings and modern facilities with some of Melbourne's most attractive women. And, all things considered, the prices aren't as high as you might expect.
The place might not appeal to some more traditional punters but the ambience at Gotham City gives a slightly edgy touch which suggests something rather kinky. However you like your evenings, you can expect a dark night at the House of Sin.
---
RLN FEATURED PARTNERS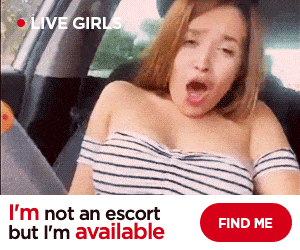 StripChat, #1 for Aussie Cams
Voted Most Innovative Cam Site at the Live Cam Awards, StripChat is Australia's favorite cam site. Watch hundreds of live porn shows for free, chat dirty and get your fap on.
---
Services
There are over 120 women working for Gotham City; not all at once but on an rotating shift basis. This volume of ladies ensures that the club is kept fresh at all times and management can maintain enough hands on deck to both service the clients and keep an energetic atmosphere in the bar.
Details of all the ladies and the hours they are working are available on the website.
All of the ladies on the books at Gotham City are available for outcall escort services with the CBD; however, there is a two hour minimum charge of $500.
In keeping with state laws, no bareback service is provided and the fees below include oral, massage and full service. Generally, the expectation is for an upmarket GFE but variations are usually accommodated within the fee. Specials such as Greek, BDSM etc need to be discussed at reception to ensure you can select a lady who can satisfy your demands.
It is recommended that you spend some time with the ladies in the bar beforehand. Not only does this heighten a sense of roleplay but can save you time in the bedroom.
The ladies range in ethnicity and you can find Latin, Middle Eastern and Asian ladies as well as Australian women. Obviously, the range in looks and sizes is varied to appeal to as many tastes as possible but you should have a good choice available at most times of any day.
Facilities
There are three standard bedrooms (called party rooms), all of which are designed to meet a luxury standard and feature super king size beds. The theme of the Dark Knight continues into the decoration and you can expect black satin, dark walls and plenty of studded upholstery.
Two further suites are slightly different and are named the 'Batcave'and 'Mahogany'. The former is obviously modelled on the Dark Knights den but the latter is a reasonably uninspired suite which kind of lets the theme down.
The 'Penthouse' is an upgrade but is the epitome of how you would imagine the master suite of Wayne Towers to be.
Rooms include high-tech sound systems and flat screen TVs and washroom facilities. Some rooms include additional extras such as a jacuzzi or mirrored ceilings.
The central lounge has a fully licensed bar and the area is usually populated with a dozen girls mingling with guests. Comfortable seating and sexy images on the screens lends itself to the charged atmosphere.
Opening Times
Gotham City is open 24 hours, seven days a week.
Location
You can find the Gotham City brothel at 70-74 Clarke St, South Melbourne VIC 3205.
The venue offers a discreet looking entrance right in the heart of the Southbank. You can easily reach the brothel on foot from most hotel in the city but there are several bus routes that stop within walking distance.
Parking is available on site
Contact Info
You can contact the Gotham City brothel at any time by phone or emails are taken via the website.
Website:
Telephone:
+613 9699 9269
Featured image via website.
RLN FEATURED PARTNERS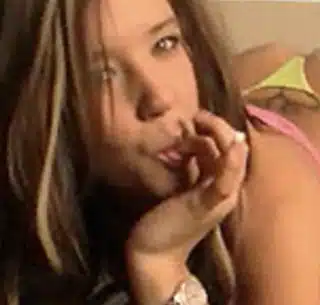 Chaturbate, the Free Cam Heaven
The largest free cam site in the world. Sit back, tune in and fap to thousands of camgirls broadcasting live from their bedrooms.