We all know Melbourne has some of the top strip clubs in Australia. But are you aware of the weekly special deals at each of the top clubs in town?
We're not recommending you try this, but it's possible to spend an entire week jumping from one sexy themed night to the next.
In this guide, we're going to compile the ultimate Monday to Sunday Melbourne strip club binge. How many lap dances can you handle?
Let's put your ticker to the test with the best Melbourne strip club deals!
Monday Specials
What better way to start the week than by heading straight from work to a nudie bar?!
If you have a spouse, chances are she wants you to close this website immediately.
Don't listen.
Mondays are the new Fridays, didn't you know?!
---
RLN FEATURED PARTNERS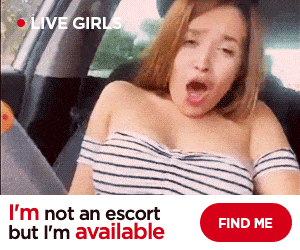 StripChat, #1 for Aussie Cams
Voted Most Innovative Cam Site at the Live Cam Awards, StripChat is Australia's favorite cam site. Watch hundreds of live porn shows for free, chat dirty and get your fap on.
---
Sindustry Night at Centrefold Lounge
This is known as one of the sexiest industry nights out in town.
Turn up at Centrefold on Monday night with your hospo work ID or business card and take advantage of discounted entry and drink deals.
Drown those Monday sorrows in the company of the beautiful Centrefold showgirls.
Fantasy Costume Night at Men's Gallery
Over at The Men's Gallery, Monday marks a night of sexy fantasy dress-up.
The ladies will dip in to what we assume is a very large wardrobe backstage, before dazzling the crowds with a variety of playful outfits. Expect nurses, french maids, school girls and all sorts of seductive stripteasing.
Tuesday Specials
Tuesday has a couple of tantalising options including a legendary night out at one of Melb's most prestigious lap dance bars…
Tight Ass Tuesdays at Bar 20
Open from 7pm til late, Showgirls Bar 20 is renowned for its Tight Ass Tuesday specials.
There's nothing particularly elaborate or complicated about this night out. Just a lot of tight asses, paraded to a lot of happy punters, with some of the sexiest dancing on King Street.
Be sure to check out their Mega Strip every night at 10:30pm.
#TeaseTuesdays at Goldfingers
Competing for your viewing pleasure on Tuesday nights is Goldfingers, another hugely popular King Street club.
#TeaseTuesday promises the art of striptease performed at its very best by some of the top exotic dancers in town. This night has a special 2 for 1 entry deal, so long as you bring the entry pass, which can be found here.
Wednesday Specials
Hump day!
We're officially halfway to the weekend.
Not like you give a damn when you've been living in strip clubs all week…
Lingerie Night at Dreams
Most of Melb's strip clubs are fond of a good lingerie night, and Wednesday night is when you can get your fix at the Dreams Gentlemen's Club on Elizabeth Street.
The specials here include $15 cocktails and $120 bottles of Moet Chandon.
No Limit Sit'n'Go Poker at Centrefold
Poker and strippers; a combination that goes hand-in-hand on Wednesday nights at Centrefold.
There's no advance registration required. Simply turn up and try your hand at No Limit Sit'n'Go Poker whilst taking in the sights. And by sights, we mean relentless podium dancing and topless dealers.
How's your poker face?
Plenty of free dances and bottles to be won!
#WetNWildWednesdays at Goldfingers
Splash it out and soap it up… is the suggestion from Goldfingers, who have a special free entry pass (available here) for what they promise will be a wet and wild night out in Melbourne.
The highlight is a live bubble bath stageshow where the ladies will show you exactly what doesn't happen in your bathroom back home.
Thursday Specials
Thursdays used to be known as one of the quieter nights at Melbourne's gentlemen's clubs.
It's not quite the weekend, but you can still find a couple of themed special events that may tickle your fancy…
Full Throttle Thursdays at Dreams
There are two headline offers at Dreams on Thursday evenings: a special 3 song lap dance deal for just $50, or the VIP bottle service for $180 (on select bottles).
Their events page offers free admission passes, or a special phrase that you can use without having to bum through the printer ink.
Luscious Thursdays at Men's Gallery
Men's Gallery go with another lingerie themed night on Thursdays. They promise that every lady will be gracing the venue in exquisite lingerie for your pleasure and viewing comfort.
They also have a $15 Parma meal deal as well as a PARMA challenge.
For a peek inside the club's sexy antics, check out this video form the Men's Gallery channel:
#FantasyThursdays at Goldfingers
Fan of uniforms? Like a bit of sexy dressing-up?
Goldfingers descends in to fantasyland on Thursday nights.
The club promises Melbourne's sexiest showgirls will come out to play as cops & robbers, nurses, dominatrix, air hostesses, nursery rhyme characters and more.
You don't have to wait for the evening for the fun to get started. The club is open from Noon until late.
Friday Specials
Ready for the weekend?
You can be in no doubt that Melb's strip clubs will be.
These venues blow up at the weekend. They are prime locations for stag parties, hen dos and all sorts of sexy birthday events.
What specials are available for Friday night?
Girls Night Out at Centrefold
Centrefold boldly proclaims that it has become the number one 'after, after-work drinks hangout' in Melbourne.
One of the promotions it uses to get a healthy mixed crowd through the door is a classic Girls Night Out. That means free entry all night for the ladies, plus a bunch of drink specials.
If there was ever a night to bring your spouse to the strip club for some exotic thrills, Friday night at Centrefold is it.
#CorporateChaosFridays at Goldfingers
Another good choice for after the after-work drinks.
The Goldfingers showroom gets busy on Friday nights and you can expect a high quality of ladies gracing its stage. From 11pm onwards, the girls take it all off…
Corporate Chaos special entry is available with 50% off by using their download pass.
Full On Fridays at Men's Gallery
Friday night at MG strays from the traditional 'start the weekend in style / after work drinks' theme.
It opts, instead, for group action. And lots of it.
That means mega personals, daring doubles, tantalising triples and what the club claims are 'the best group performances in Australia'.
Saturday Specials
Saturday night is prime time for the strip clubs of Melbourne, just as they are for anywhere else in the world.
The Saturday night crowd tends to be a mix of group parties and regulars; many of whom will give you the impression they've been coming to these clubs every Saturday since the beginning of time.
As you'd expect, there isn't much need for a 'theme' on a Saturday night.
The crowds are there by default.
But for what it's worth…
Party On at Dreams
No gimmicks required; just come to party on the busiest night of the week at Dreams Gentlemen's Club.
The action builds throughout the night with a diverse array of beautiful Melb dancers (and some international ladies too), before culminating in the Dream Girls Parade at 1am.
#SexySaturdays at Goldfingers
Boasting a perfect blend of music, drinks and beautiful ladies, the aptly named #SexySaturdays is your chance to take in the delights of the finest dancers on the Goldfingers roster.
Saturday night is peak traffic. Not only does it reel in the most punters and parties, but it has the most in-demand dancers too.
Themed Party Night at Centrefold
Saturday nights at Centrefold vary from week to week, but they are typically reserved for a themed party that will be promoted heavily on social media.
The party could be anything from White Panties and Lingerie Nights, to Jelly Wrestling competitions, to Wet T-Shirt competitions, and everything in-between.
Interested in this weekend's shenanigans? Take a peek at their Facebook page to see what's brewing for Saturday night…
Sunday Specials
It's been a long week and by now you should be suitably tittilated for the foreseeable future.
Looking to sign off the weekend in style?
Good news!
Some of Melbourne's heavyweight strip clubs have deals to get you through the door on Sunday evening.
666 Sunday Nights at Spearmint Rhino Melbourne
666 Sunday Nights are a thing of legend at Spearmint Rhino.
Every week the club reveals a new phrase on its Facebook page. Say this phrase at reception before paying and you'll receive $6 entry, $6 beers, and $6 spirits all night.
Not only is this a cracking discount, but it's also an invitation to one of the busiest nights out at this popular club. The famous showgirls will be going full 'rhinostyle' all night long.
Don't forget, the phrase changes every week. Make sure you check their FB page for the latest phrase otherwise the discount won't be accepted.
Poker and Lingerie Night at Men's Gallery
Taking out two birds with one stone, Sunday night is an extravaganza of poker and lingerie at Men's Gallery.
Try your hand at Texas Holdem Sit-n-Go poker, with free entry and a selection of great prizes, including free drinks and free dances for the lucky winners.
Meanwhile, the dealers will be showcasing their finest lingerie as the rest of the Men's Gallery showgirls strut their stuff on the stage.
Lingerie Night at Centrefold
Centrefold and Goldfingers can often be found in direct competition, not least because of their respective locations on King Street.
Sunday is a lingerie shootout as Centrefold hosts its very own Lingerie Night, albeit without the poker.
They promise beautiful ladies in lace, fishnets, corsets and thongs.
Can King Street handle this much lingerie on one Sunday evening?
Yes, probably.
Can you?
---
For more information on all of the clubs featured in this post, check out our Melbourne Strip club guide.
Have you been on any of the special club nights out mentioned above?
What's your favourite?
Let us know in the comments.
RLN FEATURED PARTNERS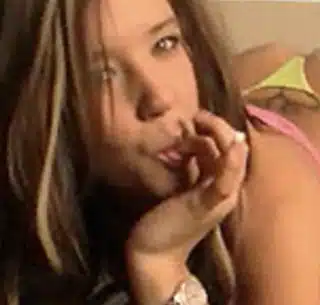 Chaturbate, the Free Cam Heaven
The largest free cam site in the world. Sit back, tune in and fap to thousands of camgirls broadcasting live from their bedrooms.